Obeying God's call: The testimony of a missionary to Thailand
by
| 26 May 2022
Image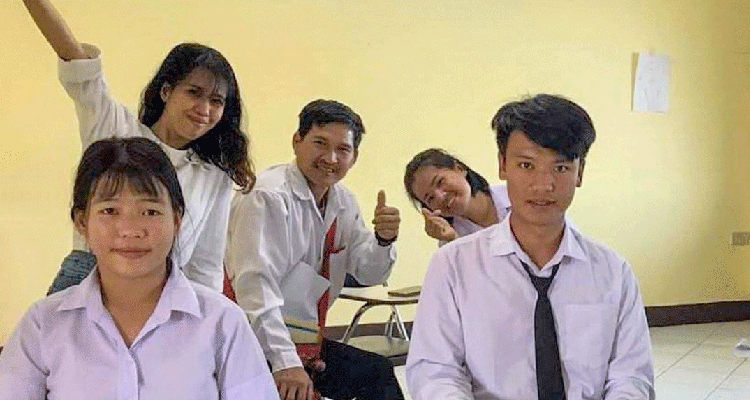 For many missionaries across the globe, the families they leave behind are frequently on their minds. They worry about their aging parents and grieve that their children will grow up away from their relatives.
"I can really say it's not just me, but my whole family is serving the Lord by allowing me to go into missions," said Sarah Palosa, a volunteer missionary currently serving in Chiang Mai, Thailand. 
Palosa grew up in Cavite, Philippines, and graduated from Visayan Nazarene Bible College (now Central Philippine Nazarene College) in Cebu. In her final year of study, Palosa met people suffering from injustices. She felt that no one was listening to them and deeply desired to make use of her God-given skills. So she went on to study Christian communication at Asia-Pacific Nazarene Theological Seminary.
As her heart for missions grew, Palosa was inspired by the words of Frederick Buechner that said, "The place God calls you to is the place where your deep gladness and the world's deep hunger meet." As a result, she says her view shifted. 
"Instead of using my communication skills for myself, I want to use my skills and passion to minister to other people and somehow help the church," Palosa said.
When the opportunity arose to serve in Thailand, Palosa felt nervous about how her family might react. In Filipino culture, it is expected for the eldest to help support their parents. But they told her, "We are going to support you all the way, and we will see what happens and where the Lord leads you. If He wants you to go, He will provide everything."
"It's not just my obedience; it's really the obedience of my parents," Palosa said. "I always get emotional when I think about it because I know it's hard for them."
Palosa is profoundly grateful to her parents for their selfless sacrifice as well as their support and prayers. She said, "I'm amazed by how they followed the Lord also."
Palosa firmly believes that when someone says yes to God's call, it's not just one person who obeys the Great Commission, but also that person's family, friends, and the sending church. 
"It's communal obedience, not just individual obedience," Palosa said. "I cannot just say that I obey the Lord, but it's like we obey the Lord. It's a connection. Alongside me are my family, friends, and my church people. Because they obey the Lord, I can obey the Lord."
To learn more about Sarah and her mission field, click here.