NTC–Brisbane appoints new dean of students
by
| 29 Jul 2020
Image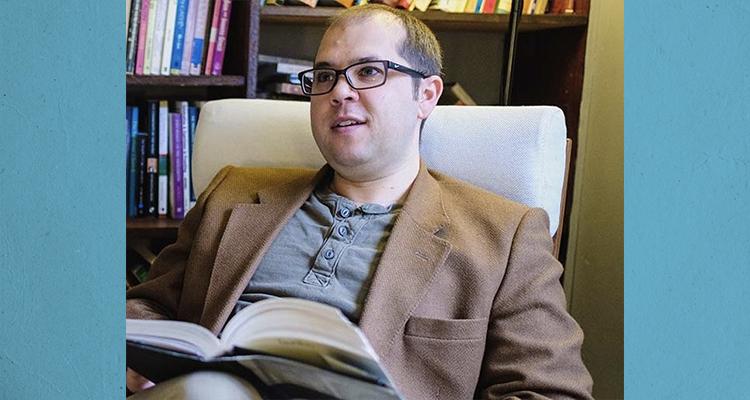 Nazarene Theological College–Brisbane is pleased to announce the appointment of Joseph Wood as dean of students. In addition, he will be a lecturer in theology and church history. Joseph will be coming to Brisbane from the U.K., where he has been a faculty member of NTC-Manchester since 2012. 
"We are honored and very excited to join the NTC–Brisbane community and the Australia North and West District," Wood said. "We are looking forward to all that God has in store for us as we join you in mission and ministry there."
A native of Tennessee, Wood moved to Manchester in September of 2006 to continue his education after completing a bachelor's in history and political science and master's in Theological Studies at Trevecca Nazarene University. His master's from NTC–Manchester focused on the life and ministry of John Wesley. His interest in Wesley studies matured and developed into a desire to pursue a doctorate degree focusing on Wesley's ecclesiology, which he completed in 2012.
Wood has held various roles at the college (registrar, lecturer, research supervisor, study abroad coordinator, and church resource coordinator), alongside ministry in the local church. 
Ordained as a deacon in the Church of the Nazarene in March 2018, Wood understands his calling to higher education in the Church is something that must always be grounded in local church ministry. Because of this, he has been involved in ministry teams in Manchester, Dewsbury, and, most recently, Ashton-under-Lyne, where he currently serves alongside his wife, Kat Wood, who is the lead pastor of the Ashton Church of the Nazarene. 
Joseph and Kat met at NTC–Manchester in 2006 and married in 2009. They have two young children, Evelyn (8 years) and Miriam (4 years). The Wood family plan to move to Brisbane in June 2021. 
"Dr. Wood will be a valuable addition to the NTC community," said Rob Fringer, NTC–Brisbane principal. "He brings experience, passion, and expertise that will be instrumental in moving NTC toward a brighter and lasting future where we continue to embody our mission of deepening faith, expanding knowledge, and inspiring Christlike action so that God is glorified, the Church is strengthened, and the world is transformed."