Nicaragua youth camp calls participants to 'infect' world with love
by | 29 Nov 2018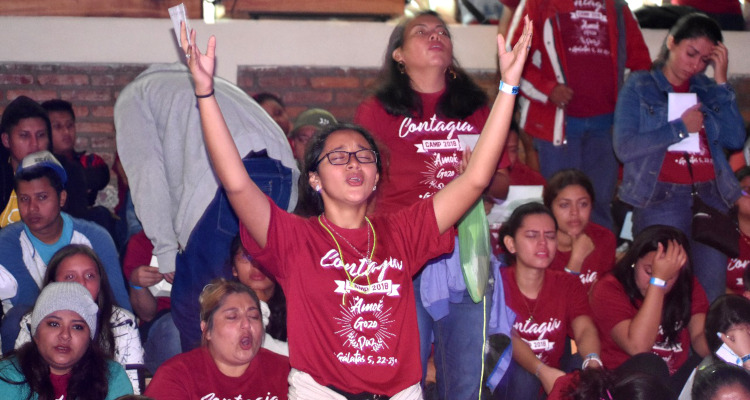 Nearly 350 youth attended the Nicaragua Central District youth camp from 16-18 November at the Young Life Campground in Jinotega, Nicaragua.
The camp was called Contagion 2018 and emphasized the need for the participants to "infect" the world with love, joy, and peace through their testimonies. Nicaragua Nazarene Youth International President Medary Jaime expressed how grateful she was for the youth's efforts in making the camp possible. 
"Despite the difficulties facing Nicaragua as a country, the youth made a great effort to still hold their camp," Jaime said. "They raised money in order to cover the cost of the event."
Several people led the teaching and reflections times, including Central District Superintendent Maria Ponce, Francis Moreno, and Paulino Munoz. They spoke about faith in the Lord amid difficulties and about the value of each participant. The camp ended with the participants sharing the Lord's Supper.
"They were three blessed days for each participant," Jaime said. "We felt how God was in this place, taking us in His arms and saying in our ears, 'You are not alone!' We just need to trust and He will do it."