New U.S. military chaplain endorser selected
by
| 01 Jun 2021
Image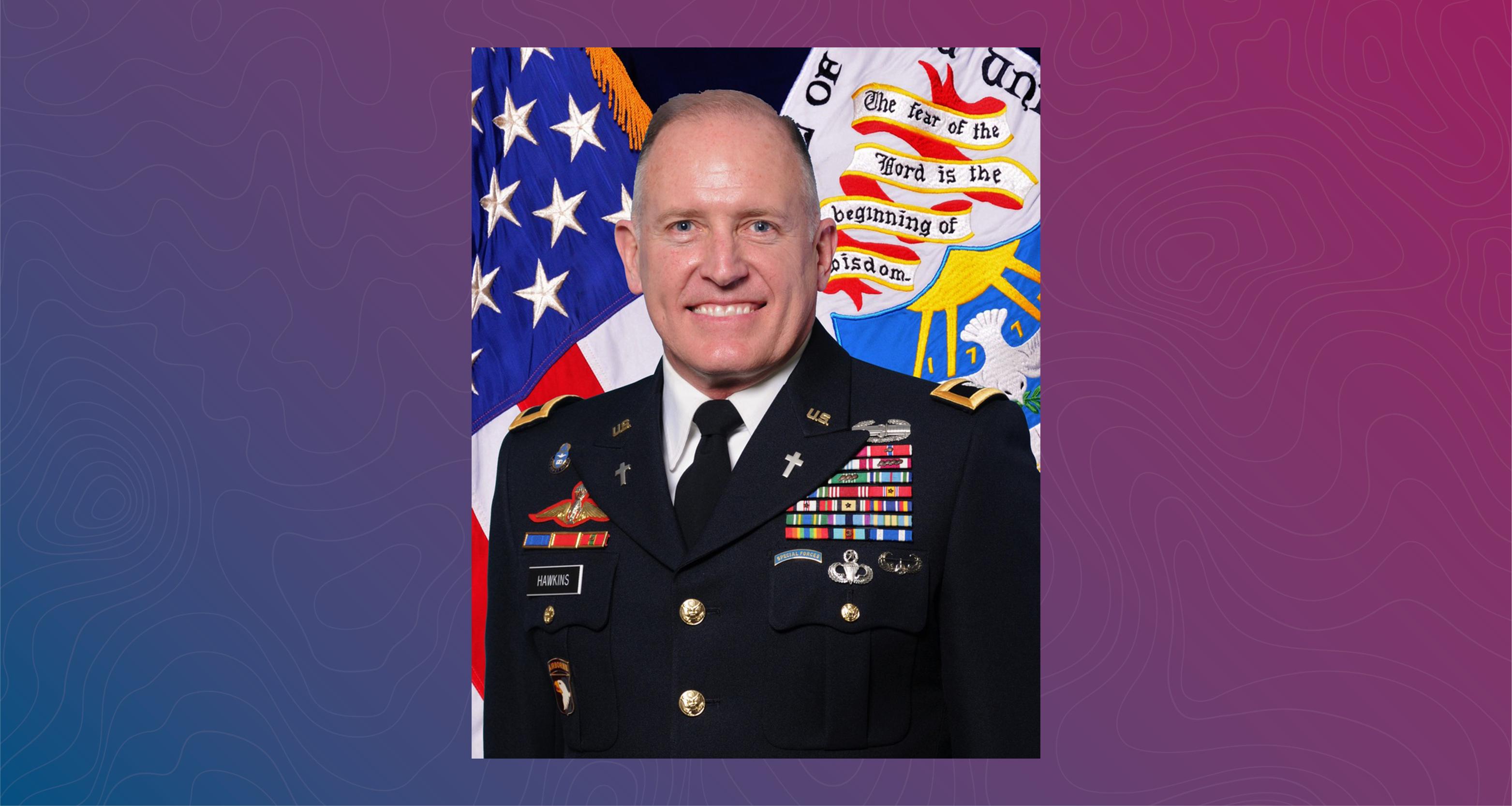 Chaplain (Colonel) Jeffrey D. Hawkins, U.S. Army (retired), has been selected to serve as military chaplain endorser on behalf of the Church of the Nazarene, a key position of support to Nazarene clergy serving in the U.S. Armed Forces. 
Effective July 1, 2021, he will succeed Chaplain Don Wilson, who recently announced his retirement from this role following eight years of service. 
"Chaplain Hawkins works from a leadership philosophy focused on character, competence, and connection," said Stan Reeder, USA/Canada regional director. "He brings a breadth of experience—from serving on the front lines both before and during his years as a chaplain to leadership roles in various other settings. We are blessed to have this exceptional leader, motivator, and communicator serve as our military chaplain endorser." 
Upon learning of his selection, Chaplain Hawkins responded, "What an honor and privilege to follow in the footsteps of our exceptional former Nazarene military chaplain endorsers and their selfless service to God, church, and country! I genuinely appreciate the denomination's faithful support and the prayers of its people as I shepherd this special treasure of more than 100 U.S. Nazarene military chaplains serving across the globe today as 'missionaries to the military.'"
Hawkins earned the Green Beret in his first stint in the military and was on his way to a career in private industry when he sensed a clear call to military chaplaincy during a worship service. After his ordination, he began his service as an active-duty military chaplain, a career that included four combat deployments among his various assignments to many places around the world. He completed his 31-year military career as commandant of the United States Army Chaplain Center and School, where he oversaw the preparation of over 3,000 chaplains and religious affairs specialists for the Regular Army, U.S. Army Reserve, and National Guard. 
In addition to his Master of Divinity (Nazarene Theological Seminary), a master's degree in Community Counseling (Columbus State University), and a master's degree in Strategic Studies (U.S. Army War College), Hawkins earned a Doctor of Ministry from Erskine Theological Seminary. Following his retirement earlier this year, he relocated to Greenville, South Carolina. He and his wife, Lori, have two children and three grandchildren.
As a military chaplain endorser, Hawkins will provide guidance to those exploring military chaplaincy and support for chaplains in all branches of the U.S. military. He represents the Church of the Nazarene in his endorsement of Nazarene clergy serving as military chaplains. 
"Beyond the important administrative responsibilities of this role, the military chaplain endorser serves as a primary point of contact between our military chaplains and the Church of the Nazarene as they serve thousands of military women and men in diverse settings and situations across the globe," Wilson said. "Chaplain Hawkins has the gifts and skill-set necessary to lead military chaplaincy ministry in the Church of the Nazarene, as demonstrated throughout his career as an Army chaplain." 
For more information on military or civilian chaplaincy, call 800-233-8962 (U.S. Toll-free), or send an email to chaplaincy@nazarene.org.