Nazarenes in the News: December 2020
by
| 18 Dec 2020
Image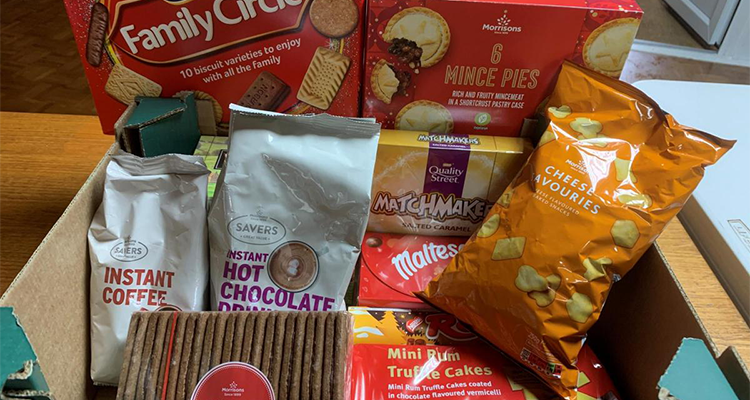 Nazarenes in the News is a compilation of online news articles featuring Nazarene churches or church members.
England church donates gift baskets to emergency service workers
Bolton, England, United Kingdom
(Bolton News, 9 December) - Bolton Brownlow Fold Church of The Nazarene, based in Halliwell, is working with the community to create the hampers. They will be filled with a selection of treats, goodies, and gifts. The church is asking people across Bolton to help organize the hampers.
Cllr Linda Thomas said: "What an excellent generous gesture to provide Christmas hampers for our emergency services by the Church of Nazarene in Halliwell Bolton. I do hope people will get behind this local church community and donate towards the hampers."
For the rest of the story, click here.
NNU's Wellness Center adapting to meet students' mental health needs
Nampa, Idaho
(KIVITV, 1 Dec ) - Northwest Nazarene University is bringing mental health resources to their students in a new way.
NNU changed the process in which they see students at their Wellness Center.
"Before I came, it was much more of a clinic model where there was like a waiting list, and you had like a Tuesday morning at 10 standing appointment," said Julie Barrass, Northwest Nazarene University Clinical Counselor.
When Barrass was first hired at NNU in 2019, the waiting list for students to see a counselor was long, so she changed how the Wellness Center works to make it more effective.
For the rest of the story, click here.
Utah man honored for achievments in community healthcare
Dr. Kieth Horwood was awarded the 2020 CHAMPS John Mengenhausen Presidential award recognizing his commitment and vision, with appreciation for his leadership. Horwood is the Associate Medical Director at Community Health Centers Incorporated in Salt Lake City, Utah. He is an active member of Movement Church of the Nazarene (formerly known as Salt Lake First) and serves on the District Advisory Board for the Intermountain District. 
To read more, click here.
Stories to share? Send them to news@nazarene.org
--Compiled by Nazarene News