Nazarene schools mourn loss of Ed Robinson
by | 28 May 2017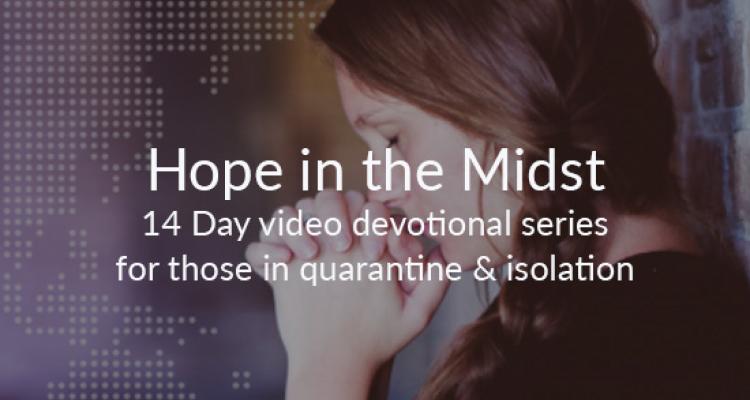 Edwin H. "Ed" Robinson, a renowned Nazarene minister, educator, and mentor, passed away Saturday evening. He was 65.
Robinson retired this spring as vice president for Academic Affairs at Northwest Nazarene University, a position he held since 2016. He previously served as president of MidAmerica Nazarene University and held leadership positions at Nazarene Theological Seminary.
"Mentor. Teacher. Theologian. Educator. Churchman. Encourager. Faith-former. Christ follower. My friend. Ed Robinson," General Superintendent David A. Busic tweeted Sunday upon learning of the news.
Robinson came to NNU in 2011 as the director of the Office of Leadership Studies and Servant Leadership. In 2016, he accepted the position of vice president for Academic Affairs and served in that role until his retirement at the end of the 2016-2017 academic year. Additionally, he served as a professor of practical theology in the School of Theology & Christian Ministries.
During his tenure as MNU president from 2005 to 2011, Robinson led the launch of multiple new programs and the construction and dedication of Spindle Residence Hall and Bell Cultural Events Center. He was an active presence all across campus, enjoying athletic events, choir and band performances, and frequently eating in the Campus Center with students.
"Dr. Robinson faithfully served his Lord and, as president of MidAmerica Nazarene University, led with a passion to serve others, fierce courage, and a deeply committed purpose," said David Spittal, current MNU president. "I was honored to know him as a colleague and friend and his legacy will continue to be remembered for years to come."
Robinson previously served as a professor of religious education, minister of the chapel, and director of the Master of Arts in Christian Education program at Nazarene Theological Seminary in Kansas City, Missouri. During his nearly two decades at NTS, he was also dean of the faculty and director of the seminary's Doctor of Ministry program.
Between 1976 and 1984, Robinson served churches in San Diego and Long Beach, California, as a minister of youth and Christian education. Later, he and his wife, Nancy, worked with the college age group at Shawnee Church of the Nazarene in Kansas.
He received his undergraduate degree in religious education from NNU, a Master of Religious Education from NTS, and a Doctor of Philosophy in educational studies from Trinity Evangelical Divinity School.
Robinson published numerous articles in church and Christian education journals and authored three books: Not Ashamed, Walking Worthy, and Preteen Ministry: Between a Rock and a Hard Place. He also contributed to chapters of several other books. Robinson taught and lectured at numerous universities and conferences across the U.S. and around the world. He also served as a consultant to Nazarene Youth International Ministries, Nazarene Publishing House, Nazarene Missions International, Youthnet of Greater Kansas City, and the Department of Pastoral Care for the Kansas City Metro Medical Centers of the Hospital Corporation of America.
A memorial service will be held Saturday, 10 June, at 10:30 a.m. at College Church of the Nazarene in Nampa, Idaho. A second memorial will be held at 3 p.m. 9 July at the Olathe, Kansas, College Church of the Nazarene.
Prayer is requested for Ed's wife, Nancy (Ratzloff), and their two daughters, Kimberly Lovitt and Kelly Robinson.
For his full obituary and university fund donation information, click here.