Nazarene Bible Seminary in Chile emphasizes continued theological education
by
| 28 Sep 2023
Image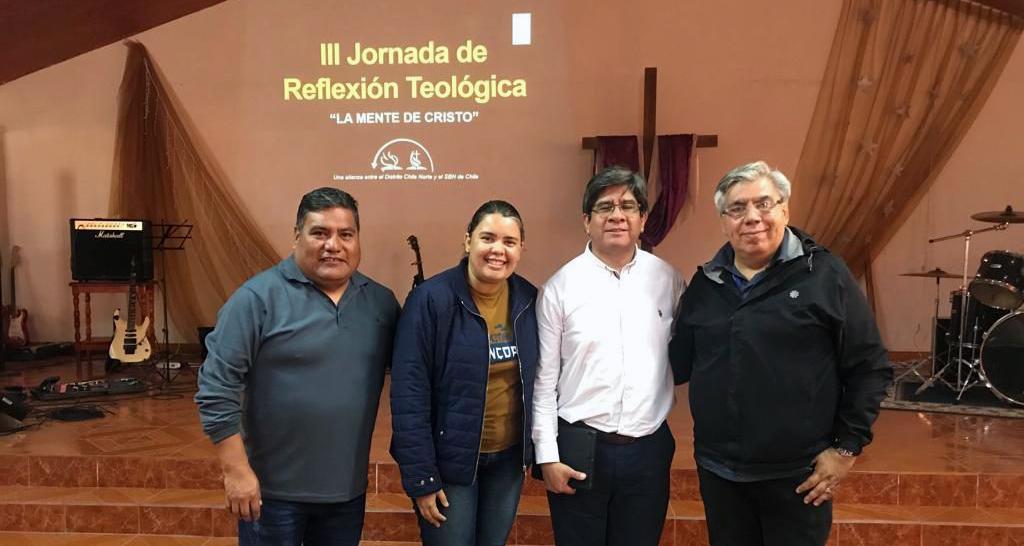 The Nazarene Biblical Seminary (SBN) in Chile has carried out a series of events with the purpose of disseminating theological education and encouraging continuous ministerial development. To do this, different topics of interest are addressed, both for students and teachers, pastors and lay leaders.
The occasion included a day of theological reflection based on Dennis Kinlaw's book "The Mind of Christ." 
The activity took place in the city of Arica in the Northern District. The speakers were Camila Lopes, Juan Noé, Northern District Superintendent Oscar Varas, David Choque, coordinator of an ETED center, and Patricio Huanca, rector of the SBN.
"The consolidation of a correct and contextualized understanding of our theology on [the participants'] part will influence the growth and healthy development of the church," Huanca said.
This specific event emphasized the importance of contextualizing the Nazarene doctrine of holiness in practical ways and proclaim it with conviction. Jesus Christ being the supreme model of life and service, each believer must acquire the mind of Christ.
Huanca believes that it is important to continue the theological education with pastors due to the influence they have on the body of believers they serve.
"Pastors and leaders are permanently challenged to guide and form the church according to divine plans," Huanca said. Therefore, a day of theological reflection can help the pastor and leader address [issues] that require a response in line with our theology."
SBN Chile hopes to continue such discussions on days of theological reflection to help provide a place for conversation for pastors around the country.
According to Huanca, it's important to maintain regular times of theological reflection that provide the necessary space to review our ministry and concerns in the light of the Scriptures.
--Church of the Nazarene South America