MNU mourns passing of founding first lady
by | 17 Mar 2015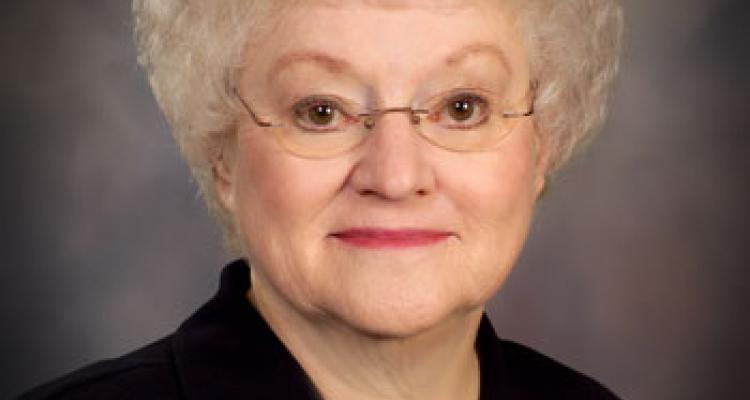 Olathe, Kansas — Marge Smith, widow of MidAmerica Nazarene University founding president R. Curtis Smith, passed away March 15 at the age of 96. 

Marge demonstrated true pioneer spirit, and her daily walk was one of clear purpose and service to others. She stood in faith with her husband during the university's initial days when living by faith was not merely an idea, but a daily way of life. Together they inspired the dream of a new college in Kansas, and then by faith and determination they gave of themselves to bring that dream to life.

She possessed a quick humor and her eyes still sparkled when she spoke of her days on campus. Marge loved the university and she had many friends, but her greatest love was her children and extended family. Her voice resonated with pride as she introduced her visitors to the family whose photos filled her home. Marge lived with passion, and throughout her life she spoke words of encouragement to those around her. 

The university family extends its condolences to her two sons and their wives, Barth Smith and Kathy and Blake Smith and Kathleen, and the entire extended family. 

Visitation was held March 19. A memorial service is scheduled for 11 a.m. Friday, March 20 at the Olathe College Church of the Nazarene.
--MidAmerica Nazarene University