Mexico families make masks for local healthcare workers
by
| 07 May 2020
Image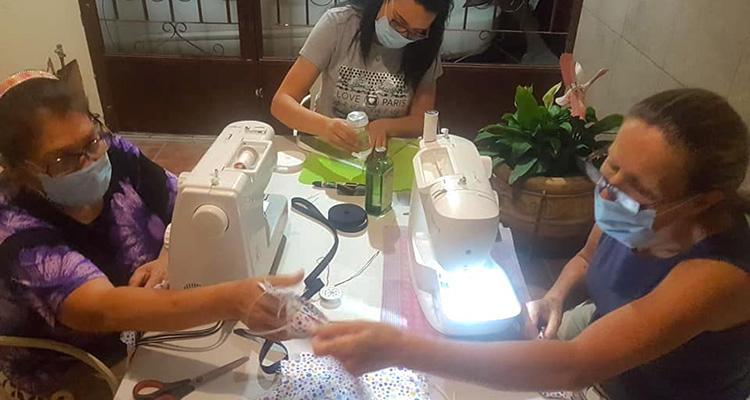 A group of women in northern Mexico joined together to make face shields and mouth covers for medical personnel from clinics experiencing shortages amid the COVID-19 pandemic.
Five women representing two Churches of the Nazarene worked together with their families to make the masks. So far, they produced a package with 80 masks and 80 mouth covers that will be delivered to 10 urban and 20 rural clinics. They continue working on the production of three more packages.
"I feel that God prepared us to be used in His time in a powerful way," said Marisela Godínez, one of the women who works on the project. "We were wondering what we could do. God spoke immediately, 'do what is in your hands.' I feel useful in the hands of God. This time has allowed us to perfect our talent and give it to God for the benefit of people who face the virus every day." 
Obelia Antonio, another woman who is part of the team, said, "I saw the need in hospitals and health centers that lacked the resources to properly take care of the personnel amid the crisis we are currently facing.... As a family we decided to unite and work together for love to the neighbor and to the needy."
Maricela Castillo, is working with her mother. She has given the women a space in their home to work in addition to providing food for everyone. Maricela said her mother was very blessed to see her grandchildren, son-in-law, daughter-in-law, mother-in-law, and great-grandchildren working on making the masks. 
"I thank God for the opportunity He gives me to serve Him through my talent, which at this time I never imagined could be used to help others in a pandemic," Castillo said. "We have made them as a family with much love, and we know the benefit they will have. Thank God for the team we were able to make as a family serving their work."