Mexico churches provide aid to African migrant camps
by
| 07 Nov 2019
Image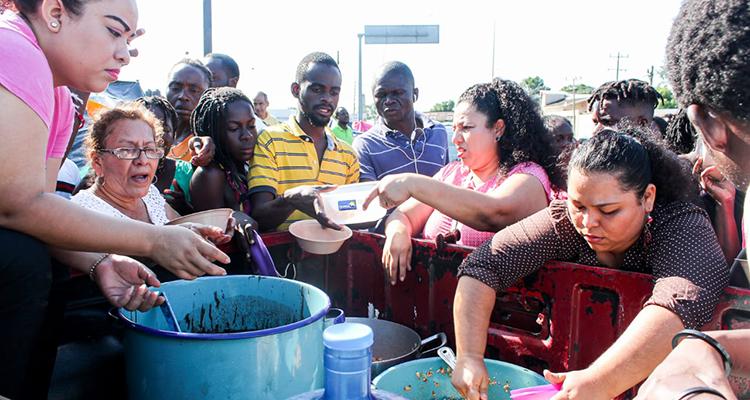 Members of the Southern Border District in Mexico are responding to migrants' needs at the southern border of Mexico by providing two meals per week for about 350 people of African origin who reside there.
The Church of the Nazarene volunteered their time and resources after the commissioner of immigration regularization in the state of Chiapas, Mexico, brought together different Christian denominations from Tapachula to request support in addressing the needs of hundreds of people gathered at the southern border.
"They are living in tents and in very difficult hygiene conditions," said Edi Montejo, Nazarene Compassionate Ministries coordinator in southern Mexico.
Churches on the Southern Border District, represented by Superintendent Roberto López Fajardo, will provide about 700 plates of food on Fridays and Saturdays for roughly six months.
During the first weekend, a group of women gathered to prepare food before traveling to the immigration station. Children approached first with their plates to receive the food, then the adults.
With the help of a translator, Montejo took time to thank God for food.
"These have been difficult days for the African community," Montejo said. "Immigration procedures are slow and can take several months. In the midst of this situation, the Church of the Nazarene continues to share faith and hope in Jesus Christ.
"We have to be a church that loves, heals, and saves. It is beautiful to see the Nazarene family sharing the love of Jesus Christ. That is one of the goals of NCM, to promote each Nazarene to live [out] compassion as a way of life."