Mesoamerica regional communications team meets in Costa Rica
by | 15 Mar 2019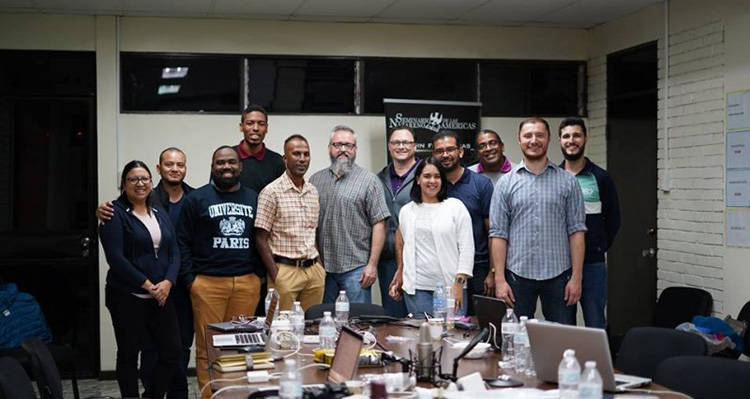 After several months of planning and prayer, the Mesoamerica regional communications team met for the first time 7-9 March in Costa Rica at the Nazarene Seminary of the Americas. 
They had several objectives, including analyzing a variety of communication areas and the current state of the entire communications ministry. They also took time for strategic planning to further develop audio and video content, as well as other audiovisual elements. 
Participants represented the Mesoamerica Central Field from the Dominican Republic, Cuba, Costa Rica, and Panama. The Caribbean Field sent representatives from Martinique and Guyana. Missionaries who serve in the communications ministry at the regional level also actively participated, including Esteban Murillo, Ana Hernandez, Gabriel Salazar, and Natanael Picavea. 
Several members of the global Nazarene communications team attended the meeting, including Global Communications Director Cort Miller, Senior Administrative Manager Rick Guilfoil, and Spanish Translation Specialist Angel Sigui. They covered topics such as the communications model at the global level; the relationships between the local church, district, field, and region; and reviewed the line of communication between each representative. 
The event ended with a hike up a volcano at the Irazu Volcano National Park, which is approximately 10,000 feet high. The goal of the hike was to further strengthen relationships within the team and unite them as a Nazarene communications family.
"Thank you for your prayers and continued help for the team of people who desire to serve the Lord in a wide and exciting field," said Esteban Murillo, Mesoamerica regional communications coordinator.