Marriage and Family retreat brings renewal to India leaders
by
| 15 Nov 2023
Image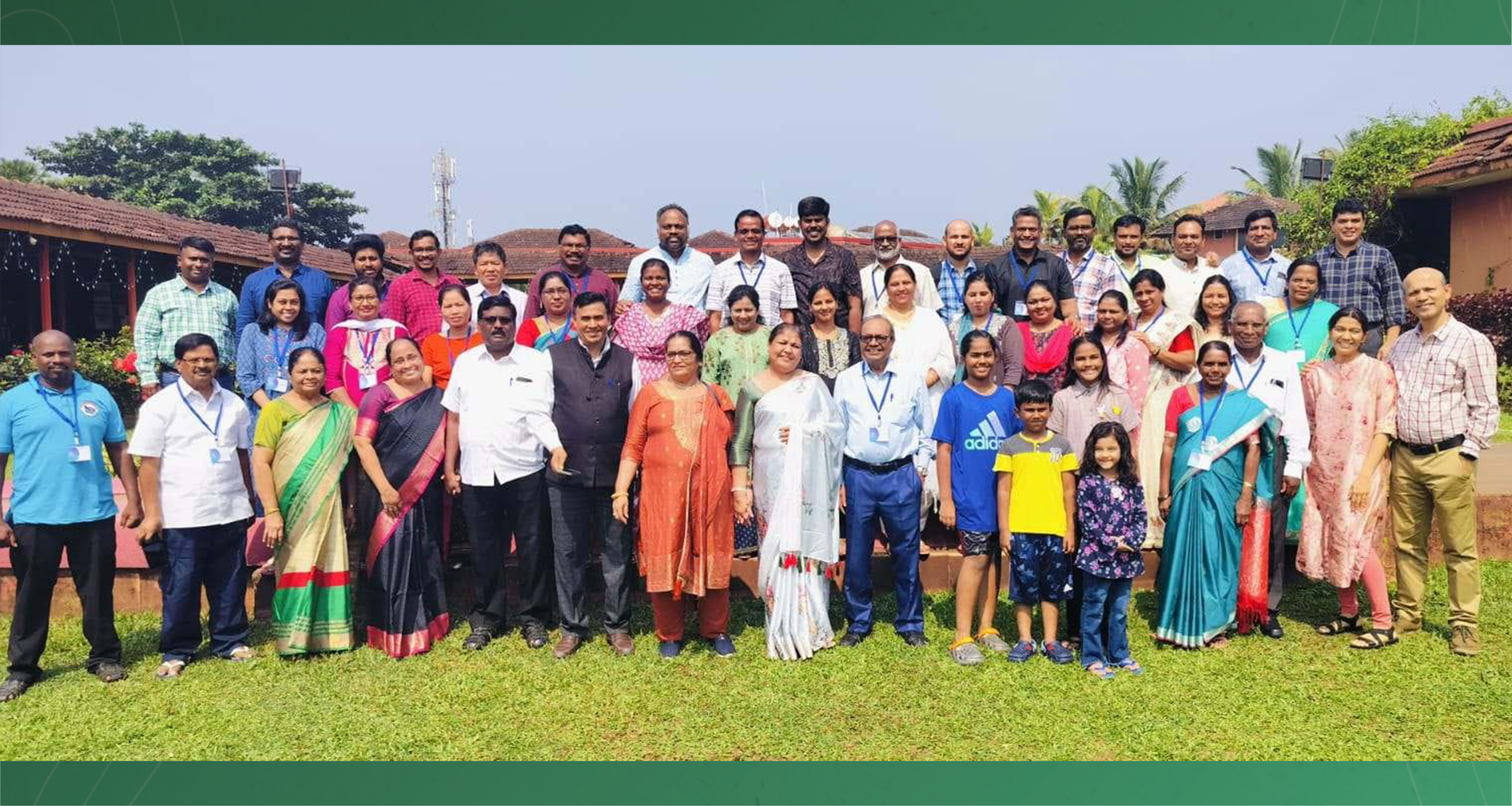 A marriage retreat for leaders and their spouses was held at the Goa International Center in India from 17 – 19 October 2023, centered around the theme "Firewall Your Marriage." The main speakers for the conference were Franky and Shabeena Fernandes, and Pravin Samudre. 
Throughout the retreat, attendees engaged in discussions covering various topics, including forgiveness, God's design of marriage, intimacy with God, intimacy with your spouse, co-stewardship, prayer cover for marriage, God's idea of parenting, and leaving, cleaving, and oneness. On the first day, everyone was asked to complete a self-assessment form, which benefited both the facilitators and attendees.
An outing to the beach was scheduled for one afternoon, and everyone had a good time. The India Field Office staff looked after the attendees' children, nine of them, all under 12. The kids were engaged in outdoor and indoor activities, relishing the center's pool, drawing, and singing worship songs. Franky and Getsy Raja led family-oriented devotional sessions. The retreat concluded with Communion, where the spouses exchanged Communion elements.
The leaders and their spouses expressed gratitude for the opportunity to participate in the retreat, noting its positive impact on their approach to their marriage. Some couples identified areas where they wanted to focus more on moving forward. 
"Leaders' family retreat [resonated with] my wife and me personally and helped us to evaluate ourselves and to identify and rectify the gaps in our marriage," said S. Wilson Jabaraj, an attendee.
Overall, the retreat proved to be a source of great refreshment and renewed energy for each couple, leaving them to return to their ministry with newfound joy and a transformed perspective on marriage and family.
"This conference has provided me with new insights into family and parenting," said Manohar Pawar, another attendee. "Many of us were able to identify our own flaws thanks to the conference speakers' own experiences."
--Church of the Nazarene Eurasia Region.