Maine church's COVID-19 impact fueled by tradition of compassion
by
| 06 Aug 2020
Image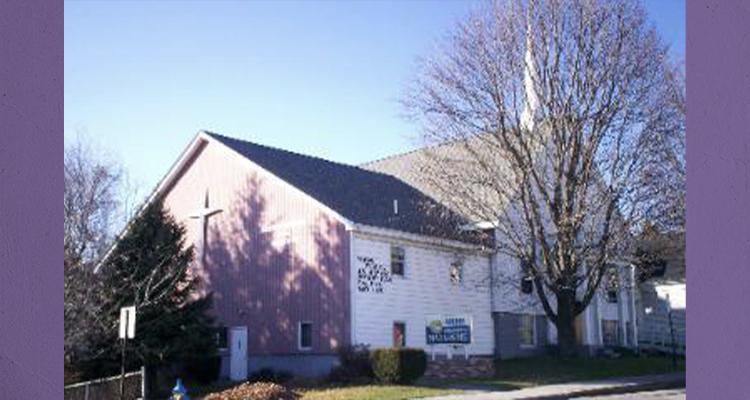 Auburn Church of the Nazarene has found a way to reach people across the entire state of Maine during the COVID-19 pandemic thanks to two different Facebook groups. 
When the pandemic's economic effects began to take hold in Maine, Pastor Ron Jackson's heart for people and his church's mission came together. Jackson found two groups while scrolling through Facebook: "Maine Coronavirus Assistance Page" and "Cards for Kids." 
Through the Maine Coronavirus Assistance page, Jackson and his church have been able to reach nine different families meeting a variety of needs. It doesn't just stop at meeting the needs though. Jackson invites each person to the church's services, which continue to be held in person because the congregation is small enough to meet under current state guidelines. 
The first woman Jackson helped told him how uncomfortable she felt the last time she had gone to church.
"She said, 'because I worked at a tattoo and piercings place, I have lots of tattoos and piercings on my face, and the people were pointing fingers and talking about me behind my back,'" Jackson said. "I just felt prompted to tell her that none of that truly matters and that God cares about the heart; that's what matters."
Many of the nine families the church has helped have similar stories, as do the families Jackson has connected with through the Cards for Kids page. 
The page is dedicated to helping kids feel special on each of their birthdays despite the fact that many cannot have birthday parties during the pandemic. Parents use the page to post their child's name and address so that others can send birthday cards. To date, Jackson and the church have sent 43 birthday cards.
Jackson invites every family to church to continue ministering to them. If they are not local, Jackson asks for permission to send the family's information to a nearby church that can care for them. All but one family has taken him up on the offer. 
The Auburn congregation has always had a heart for serving others. The church has been home to a compassionate ministry for years, and when the congregation needed a new pastor, Jackson's passion for bringing people to Christ sealed the deal.
Recently, the church helped a woman who was asking for assistance on a street corner just a few blocks from the church. 
"She said her house burned down," Jackson said. "[The family] was living in a single trailer, and the owner wasn't going to rebuild it. So she was staying in a motel, asking for help, and four months pregnant. Our church paid for a night and they came to church."
Jackson hopes the church can continue to help others by being the hands and feet of Christ in their community.