Indonesia church plant's passion for evangelism fuels early growth
by
| 29 Mar 2023
Image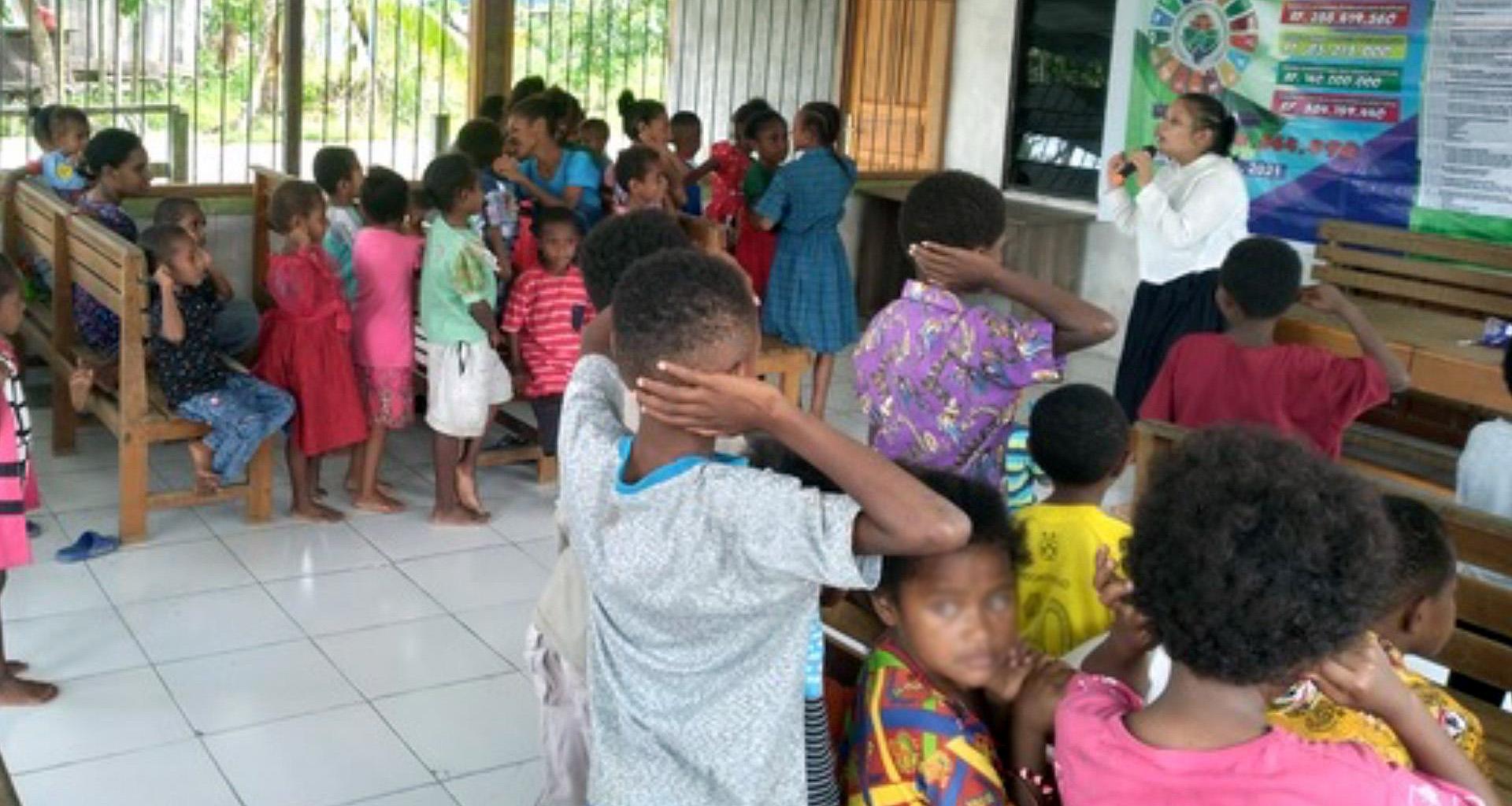 Shalom Community Center, a church plant in the Papua District of Indonesia, was started by Rumeni Silitonga and her husband, Victor Suebu, in 2020. While their resources are limited, this couple has committed to reaching many souls through the opportunities that God has given them.
Shalom Community Center is a young church with five families in its congregation. Even though it is a newer plant and small in numbers, this church is passionate about evangelism. When Rumen and Victor shared the challenge to host a revival service in the Senggi area, the church accepted the challenge.
Senggi is a remote area from Shalom Community Center. It is an 8-hour road trip with dangerous roads and ravines. Aside from the location, Shalom church has very few resources. While putting on the revival seemed impossible, it became attainable when the families worked together to raise the necessary funds. Unexpectedly, one person donated money to pay for the rental of the sound system and other equipment. By God's grace and with the people's commitment to the Lord's work, the revival was held.
The revival started with a children's program. Around 65 children participated in the games and Bible storytelling. The children also received a small gift prepared by Shalom church.
While the children's program was happening, there was heavy rain. The pastor was anxious that the people would not come to the revival. But even this challenge became a blessing when the pastor learned that the entire community relies on rainwater for daily needs. 
Right after the children's program, the rain also stopped, and the people in the community had already collected enough rainwater to use for the next few days. They also had time to prepare themselves for the revival service physically. About 120 people came and gave their lives to Christ when the revival started.
The work in the Senggi area has just started, and Shalom Community Center plans to continue its church planting efforts there.
--Church of the Nazarene Asia-Pacific