Indiana church opening community center to empower community
by
| 10 Jul 2020
Image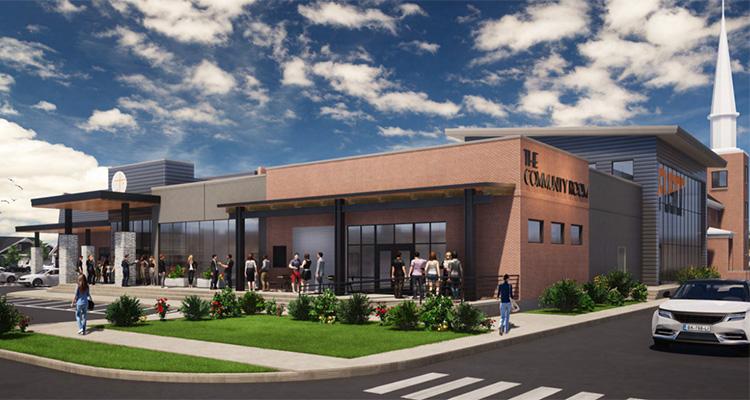 Anderson First Church of the Nazarene is opening a community center to help engage residents who were "left behind" as the Indianapolis metropolitan area revitalized.
During the financial crisis in the 2000s, the city of Anderson took a hit when GM slowly removed over 30,000 jobs as it closed down all of its plants. It cost the community billions of dollars on top of a huge loss in population as people moved out to find new jobs. 
That community has yet to recover. According to Lead Pastor Joseph Dagostino III, the church is surrounded by rows and rows of empty homes. When he arrived as pastor, the church chose to canvas the neighborhood and ask how they could help. 
"We didn't want to be the church that comes in and just throws everything at you and says, 'Hey, we're going to rescue you,' and assume people need rescue," Dagostino said.
The church began partnering with other local organizations and programs, including helping residents apply for the Indiana Weatherization Assistance Program. As church leaders assisted community members with the applications, they were able to learn about the area, introduce themselves to people, and let the applicants know that the church wanted to partner with them and be better neighbors. 
Leaders were able to identify five areas that were lacking in the neighborhood: a place to gather, education, community resources, health, and a place of safety. These five areas have become the key service points of the community center, which is scheduled to open at the end of 2020. 
The Community Center at AFC is an addition to the church's current building. Tressena Jones, previously an associate pastor of discipleship at Anderson First, is the director of the community center.
"Our hope is that the community center will be a hub of enriching experiences for all," Jones said. "We plan to do this through developing trusting and collaborative relationships, connecting with other community organizations, offering diverse programming, sharing our space with other nonprofits, helping to organize community projects, and ensuring that this work centers around those in the community that we will serve."
The community center will house a café, children's play center, classes on cooking, and tutoring services. Outdoor spaces include a community garden and tire park.
Dagostino said one of the center's main goals is to equip the community, not just do something nice for them. 
"It's not about us having a drive and give food for Thanksgiving and saying, 'Hey, we did something good,'" Dagostino said.
He recalled a recent Thanksgiving food drive where one of the ladies who received food brought back the Turkey and said, "I don't know what to do with this. I've never prepared a turkey. We've never had one."
"It just reminds me that sometimes giving away is not the right step," Dagostino said.
As the community center opens, Dagostino said it is important for them to stay embedded in the community through this facility because so many other companies and services have left Anderson over the years. 
"There is a reason God put us there, and it's not just about getting people to come to church," Dagostino said. "It's about empowering them to be better equipped for the life that they've been given."