Hurricane Eta wreaks havoc in Central America
by
| 11 Nov 2020
Image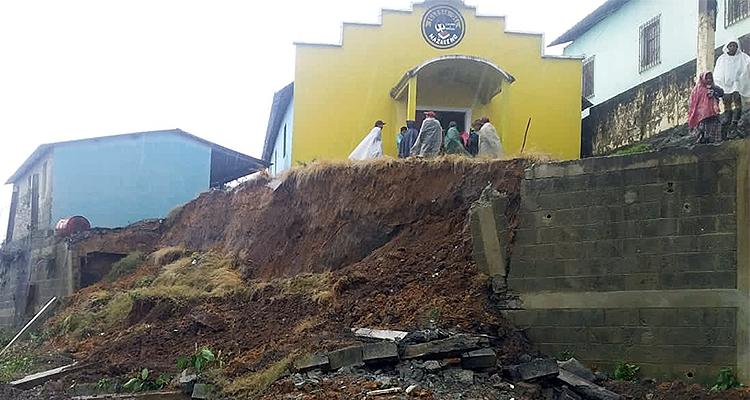 Hundreds have been killed in Central America where Hurricane Eta made landfall in Nicaragua as a Category 4 storm on 3 November. Eta's heavy rains and slow movement pushed rivers past their limits and caused flooding and landslides across Nicaragua, Guatemala, Costa Rica, El Salvador, Honduras, Panama, and Mexico. The mudslides claimed hundreds of homes; in Guatemala, one mudslide killed an estimated 100 people. Even after the storm passed, catastrophic flooding continued. 
Washed-out bridges and impassable roads have isolated many communities, making it nearly impossible to communicate or deliver aid. The Church of the Nazarene is responding in compassion throughout the region. 
In Nicaragua, Panama, and Mexico, many churches are collecting food, shoes, and clothing for distribution to families with the greatest needs. 
In Honduras, 12 Nazarene churches have opened as shelters for those who were displaced by flooding or damage. Church members, many of whom were rescued themselves, are providing meals, shoes, and clothing to those in the shelters. 
Twenty churches in Guatemala are hosting displaced families, and buildings at the Nazarene Bible Institute, a child development center, the seminary, and a district center have opened as shelter spaces. 
Like those in Honduras, Guatemala church members are providing meals to those living in the pop-up shelters as well as those in government-run shelters. Though landslides and flooding are still making travel difficult, a team of volunteers, which includes a doctor, is making its way to a particularly hard-hit area in Guatemala with crisis care kits, clothing, medicine, and shoes. 
Pastor Santos, from the North West District in Guatemala, shares his congregation's response to their community. 
"We are ok! The church has come together to feed them and give them clothes," he says. "Let us help them with what God has given us."
In a region where many are considered low-income, the impact of this storm will continue to be felt for years. 
How You Can Help
Pray
Pray for those who have lost loved ones, and pray for those facing the loss of homes, livelihoods, food sources, and community. Pray for the months of recovery ahead, when developing resilience will be key. Pray for those who are most vulnerable during and after the storm, especially senior adults, individuals with disabilities, and people living in poverty. Pray for church leaders and churches responding to the needs around them. To send a prayer or note of encouragement, go to ncm.org/pray.
Give
Churches and individuals around the world can provide support through the 2020 Storm Response. Donations will be used for immediate needs, such as water and food, as well as long-term recovery and rebuilding efforts.
To send donations by mail:
In the U.S., make checks payable to "General Treasurer" and send them to: 
Global Treasury Services
Church of the Nazarene
P.O. Box 843116
Kansas City, MO 64184-3116
Be sure to put 135413 in the Memo area.
In Canada, make checks payable to "Church of the Nazarene Canada" and send them to:
Church of the Nazarene Canada
3657 Ponytrail Drive, Mississauga, ON | L4X 1W5
Be sure to put 135413 in the Memo area.
For any other country, give through your local church or district, designating your gift to 2020 Storm Response.