In His Power: South America Nazarenes challenged at regional conference
by
| 15 Nov 2019
Image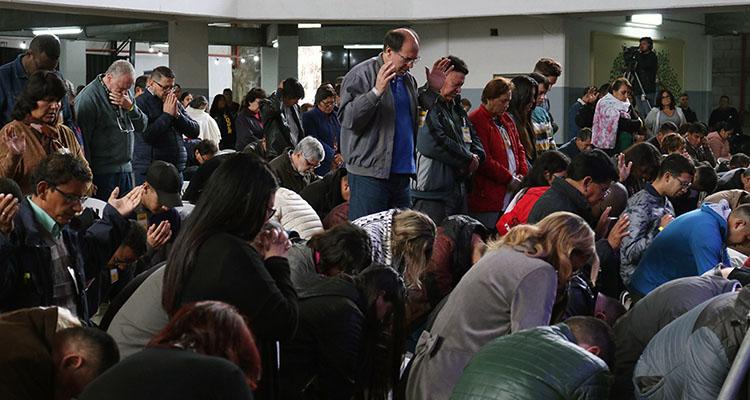 The South America Regional Conference celebrated the great things God is accomplishing in the region's 10 countries.
More than 500 Nazarenes came together in Pilar, Argentina, from the 16 to 18 October for a time of workshops, seminars, worship services, a ministry fair, and more with leaders from the region along with guests from different parts of the world.
The theme of the conference was to recognize that it is the Holy Spirit who pushes us to fulfill our mission of  "to make Christlike disciples in the nations" and to train, motivate, and challenge Nazarenes to do greater things in God's power.
"The conference was a historical event for the Church of the Nazarene in South America," said Juan Jose Zani, former field strategy coordinator for the South Cone.
Present at the conference were General Superintendent Gustavo Crocker, Global Missions Director Verne Ward, Regional Director Christian Sarmiento, and the global directors of Nazarene Youth International, Nazarene Missions International, and Sunday School and Discipleship Ministries International, David González, Lola Brickey, and Scott Rainey, respectively.
Each day, those in attendance were able to enjoy a devotional time in the morning, followed by seminars with topics specifically for district superintendents, pastors and leaders, and lay people. Participants also attended ministry-specific workshops in the afternoon.
Several times throughout the day, booths for each ministry were opened and participants were able to learn more about them. In the evenings, Crocker led worship services that were both a blessing and a challenge for everyone present.
"We were all impacted and inspired by the speakers, the worship, and the workshop presenters," Zani said. "Undoubtedly, all these efforts will translate into an expansion of the Kingdom of God in South America. I will never forget this event."