Haven of Hope helps women escape abuse in Eswatini
by
| 09 Oct 2020
Image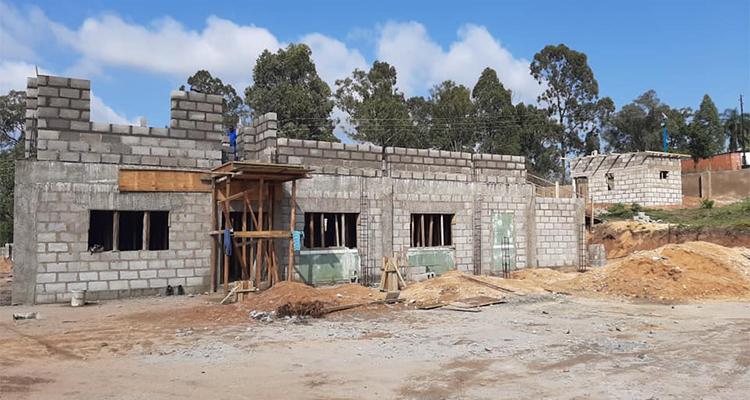 Bethany First Church of the Nazarene in Bethany, Oklahoma, is sponsoring a project in Eswatini to help aid women who are victims of sexual abuse and sex trafficking. Haven of Hope will be a center to help shelter and rehabilitate those who need it. 
Bethany First has long had a heart for Eswatini, formerly known as Swaziland. The church has put on 5k races, dinners, and benefits and helped build churches and parsonages in the country since 2008.
At the end of 2017, Bethany First leaders felt God asking them to pray about the problem of abused women, including trafficking and prostitution. The AIDS epidemic in Eswatini has contributed to this issue significantly, creating over 200,000 AIDS orphans in a country of 1 million people. This has led to many youth-led households and situations where abuse was overlooked and ignored. 
Doug and Margaret Eaton, who lead Bethany First's missions projects in Eswatini, traveled there with a team and funding to search for a way to apply it to this situation.
"We believed that our staff at that time had been given this vision by God," Doug said. "We were the ones to figure out a way to apply it in this country. So, conversation after conversation, we finally ran into one rescue house, an independent one."
They got to know the girls there and the founders, who were supported by an independent ministry. Ultimately, the ministry's founders and Nazarene leaders agreed that the best way to assist was to help keep the women who reported abuse safe while the legal process ran its course. 
They came across an old building that had been built in the 60s. Doug was pleased to find an already existing structure.
"Having something you can restore, rebuild, and remodel is much easier to get approval for than starting fresh and building a new structure," Doug said. "We got all the permissions from the Church of the Nazarene; we found who owned it. We went through all the processes with the [necessary] committees and social services in the country, and then we declared that we were going to create Haven of Hope."
The physical building is currently being renovated, and you can follow along at Eaton Swazi Journey on Facebook. Despite the fact that the building is not finished, they are already helping shelter women from their abusers.
Recently, the Eatons held an invitational benefit exhibit at the Oklahoma History Center. They asked 20 artists to create artwork out of some old seats from Bethany First. Doug said 50 percent of the proceeds came from the artwork auction and another 50 percent came from cash donations from people who simply wanted to help. This event raised enough money to cover the remainder of the building costs for the facility in Eswatini. 
"We believe that these women and girls, because they know Jesus, they might have hope, but they don't have a haven," Doug said. "They have no way to escape. And that's what we're building."