Guatemala district holds Festival of Song
by
| 01 Dec 2021
Image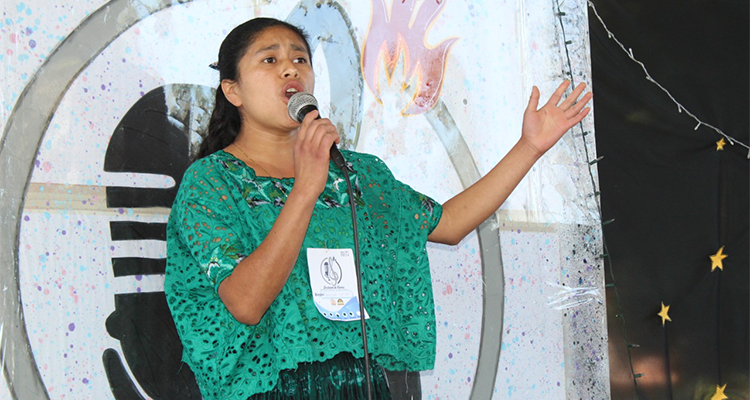 More than 40 young people participated in the first Festival de Canto (Festival of Song) organized by the Verapaz del Norte District in Guatemala.
The event, in addition to being a vocal contest, was also a time of learning, adoration, and consecration to the Lord. Adolescents and young adults with a passion for service through singing, either individually or in groups, were invited to the event by the district's Nazarene Youth International (NYI) program.
The festival was held in late October and had several objectives. One of them was to share the vocal talent of young people. Another important goal was to preserve the hymns that have been part of the liturgy for many generations of Nazarenes. Event organizers also trained worship ministers through a series of workshops.
The organizers focused the workshops around the vision of the district, which is "Being disciples, making disciples." Many of the workshops concentrated on teaching young people to sing and praise God with that purpose in view.
A total of five workshops were offered, including the integrity of a worshiper, the profile of the praise minister, and the theology behind the songs.
"For me, [the event] was a great blessing. What I liked the most was the workshop 'The Integrity of a Worshiper,'" said Abimael, one of the participants. "As a worship minister, I now have a new perspective on what a worshiper should be like."
The event was attended by the quartet Verbo from the Iglesia del Nazareno San Marcos in San Juan Chamelco, Guatemala. In addition, a quartet of pastors from the district performed.
During the closing ceremony, participants were presented with a diploma, and they were invited to consecrate their lives to the service of the Lord. The service included Communion, which was led by the district superintendent, Francisco Cho.
"It was good to learn and know that we should not only sing to sing or feel emotion for a moment but that through praise, we adore and edify the life of each listener," said a participant named Marvin.