Florida church gives away thousands of pounds of donated food to community
by
| 17 Apr 2020
Image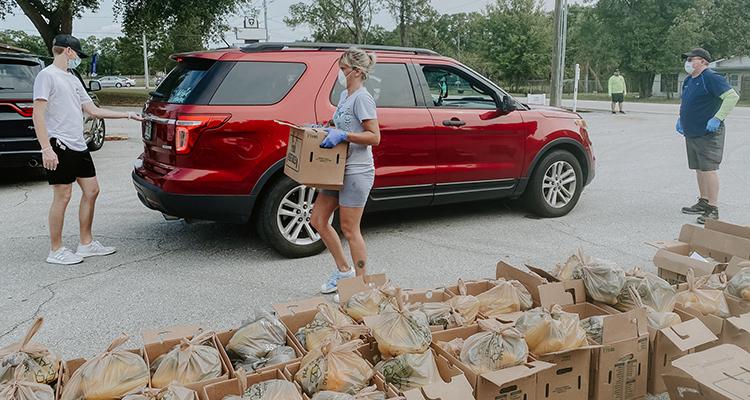 Highland Park Church of the Nazarene distributed 30,000 pounds of fresh produce to its community on Good Friday thanks to donations from several farmers in the Lakeland, Florida, area.
The farmers typically send their produce to restaurants and local businesses, many of which are experiencing lower demand or are even closed due to the COVID-19 pandemic. Instead, the farmers donated the produce to the church's Combee Connection ministry and four other local ministries.
Church members created a drive-up distribution, passing out the food to 750 families.
"I am always encouraged by how many people do want to live a generous life, including our good farmers here in Central Florida and the good people of Highland Park who gave their time and worked hard to get this food to the people who need it the most," said Brett Rickey, Highland Park's lead pastor. "The recipients of this miracle would attest that Jesus truly makes a way where there seems to be no way."
Each week, Combee Connection provides food and other supplies to those living in the Combee area, a settlement in North Lakeland that has a high rate of poverty, drug use, and homelessness. 
Once a month, Highland Park holds a gathering in Combee for people to get food and clothes and hear a message from the Word. They also provide transportation to the church from Combee for their normal weekly services since many people don't have cars and the church isn't within walking distance.
While the church set aside 75 meals for regulars at the Combee Connection ministry, the Good Friday giveaway was open to the entire Lakeland area. 
"It was an amazing Good Friday experience as people drove up to receive good, healthy food for their families, many of whom do not currently have jobs," said Becca Leeseberg, the communications director at Highland Park Church.