Five new churches organized in Philippines amid pandemic
by
| 14 May 2021
Image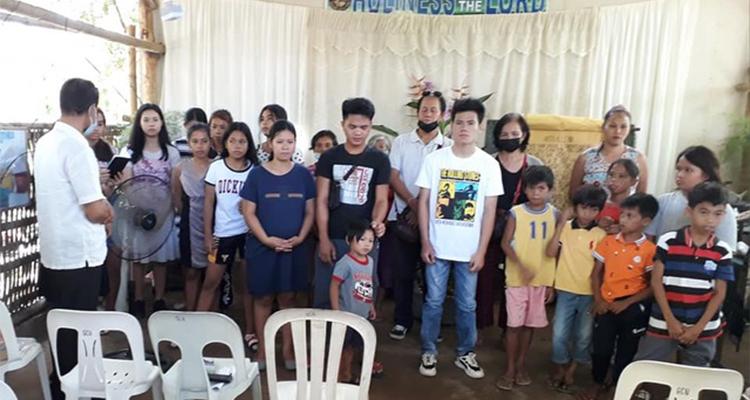 Amid the challenges of the pandemic, five new churches were organized in the Philippines in one month.
Medanny Punsalan, superintendent of the Panay District, recently found himself in a little church located in Barangay Sambag Nueva Sevilla, Barotac Viejo, on the island of Panay to organize Glorious Church of the Nazarene with 23 members.
Pastor Rolando and Pastora Marcela Rubrico have pioneered the Glorious Church of the Nazarene since 2014. They have given themselves to ministering to children and families in their nearby communities. The couple supported the ministry by working as tricycle drivers and giving tutorials. 
A couple of weeks later, on the island of Mindanao, four churches were organized. Regional Director Mark Louw, accompanied by Philippine Field Strategy Coordinator Arnel Piliin and District Superintendent Nicolas Cacho, organized the four churches via Zoom. They all were organized out of Panabo Church of the Nazarene. These new churches are:
Cabili Church of the Nazarene, led by Faustino Secretaria
Baybay Church of the Nazarene, led by Eugenio Pejera
Katipunan Church of the Nazarene led by Johnrey Sedayao
Cagangohan Church of the Nazarene, led by Remlani Nacario.
Erene Pastor has served in Panabo since 1997.  At that time, the church was dilapidated and had only four members. Growth was slow, and many times, he was tempted to give up.  Nevertheless, God gave him a vision of 300 worshipers, and he believed this vision.  
The growth started with a kinder school in 2015 where his wife, Vivian, taught. The church also participated in church planting training, and the first graduates committed to planting a church. They also began a jail ministry every Tuesday, and many inmates were saved by God's grace. When they were released, they testified in the church services.
Panabo Church of the Nazarene had the opportunity to partner with other organizations to provide Christmas gifts to children in the community. Through outside organizations, they were able to distribute "Manna Packs" of fortified rice, vitamins, seeds, and facemasks to more than 1,000 families during the pandemic. 
"I know it is was nearly impossible for Panabo Church of the Nazarene to plant four churches at the same time, but it is the Lord's work," Pastor said. "He gave me the vision of one church in every barangay. I simply obeyed Him, because I believe that when He calls, He provides. I will go wherever He wants me to go and do whatever He wants me to do."