Ecuador woman offers property to build outdoor church 
by
| 13 Nov 2020
Image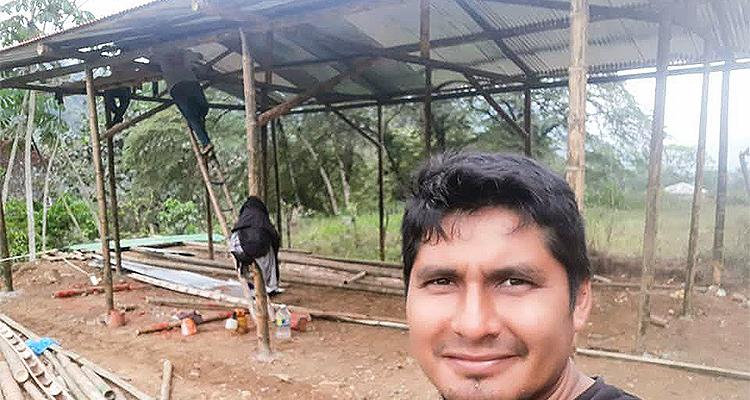 The church in Cumandá, Ecuador, is moving forward by constructing a place of worship for a church plant. The unique building is designed specifically so that residents can worship outside during the pandemic.
A woman from the Cumandá mother church had some extra property where she lived and invited Pastor Maykol to build a small church for a group of 25 children and adults to have a protected place to worship. The church plant is roughly 10 minutes away in Cascajal and has been meeting for a year.
The church members worked hard to cut down bamboo trees to make poles. They then cut, measured, and tied the poles together, while mixing concrete on the ground and carrying bucketfulls to make the structure. 
Pastor Maykol and Janeth are pastors from Peru who felt called to go to Ecuador and pastor a church that started with 200 children on the Sierra Centro District. They began their ministry by discipling the children and giving them a safe place. Eventually, they earned the trust of the parents, who began attending the church themselves.
The couple has been pastoring in Ecuador for eight years, and there are 150 people in the Cumandá church. Before the pandemic, they were ministering to 375 children twice a week. In addition to the mother church and the new church plant, Pastor Maykol and his church have another mission of 15 people in Recinto de San Francisco. 
This story previously appeared in the North Andean Field Newsletter.