Eastern Nazarene College commissions Dan Boone as president-elect
by | 13 Oct 2017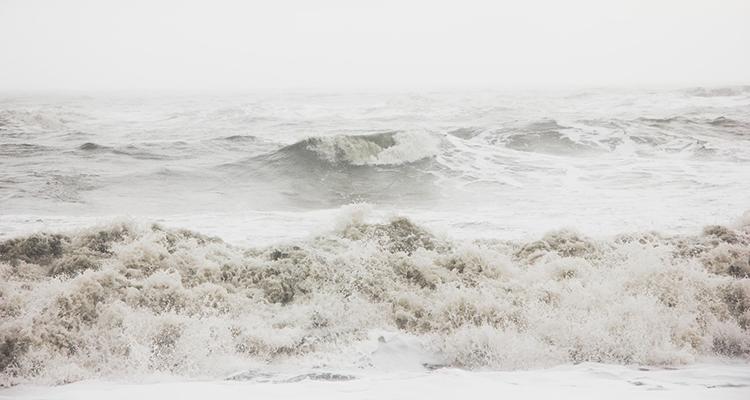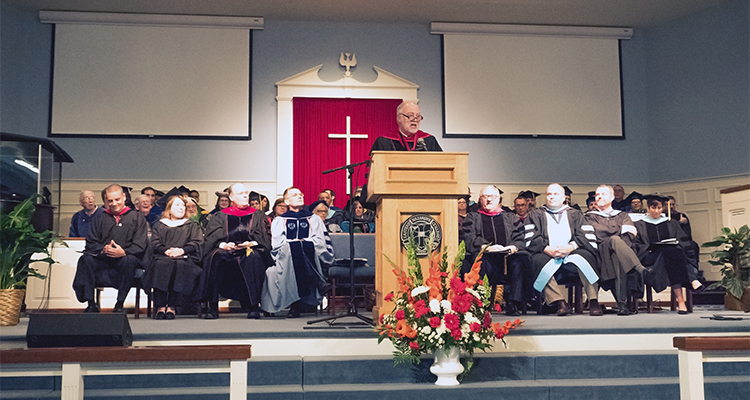 Eastern Nazarene College commissioned Dan Boone as the college's president-elect Friday in a ceremony at Wollaston Church of the Nazarene. The 10 a.m. service kicked off the college's Homecoming Weekend festivities.
"We come to the altar, and we lift to you Dr. Dan and Denise Boone," prayed Daniel Copp, educational commissioner of the Church of the Nazarene. "God, in these moments would you bind Eastern Nazarene College and the Boones together as only you can do, calling and covenant expressed in this relationship."
The special service centered on commissioning Boone as he continues his work as Eastern's president-elect. He will not be formally named the college's 14th president until specific accreditation requirements are met.
During the commissioning service, Larry Bollinger, vice president for institutional advancement at Eastern, encouraged Boone in regards to the challenges ahead.
"The shifting challenges of higher education are not for the faint of heart," Bollinger said. "Know Dan, that you have an army of people ready to stand behind you in this new venture. The entire academic community needs to blaze new trails like we are doing here today in our partnership with Trevecca Nazarene University."  
One of many events planned for Eastern's Homecoming celebration, the commissioning service also precedes the college's fall Board of Trustees meeting. Boone, Eastern administrators, and key campus leaders are expected to report on the state of the college and detail specific next steps for the future and Eastern's partnership with Trevecca in Nashville, Tennessee, where Boone also serves as president.
In the days leading up to the commissioning service, Boone said it would mark a special moment in his career.
"I am humbled and blessed by this opportunity to serve Eastern," Boone said. "This is a special place and this service has reinforced once again the importance of what we do in Christian education. For 117 years, Eastern has provided a quality Christian education in the Northeast, and I am honored to be a part of helping that continue for many years to come."
In recent weeks, Eastern has reported a number of important announcements. Last month, the college announced lower tuition rates that align with Trevecca's rates. The move helped to make a semester exchange program between Eastern and Trevecca, announced earlier this week, possible.
"Denise and I have fallen in love with you [the students of Eastern Nazarene College], you're quite amazing," Boone said during his address. "You have been so kind and so gracious to welcome us. … We truly work for you, you are the only reason that we are here doing this."