Dutch Nazarenes raise money to send van, supplies to Ukraine
by
| 12 May 2022
Image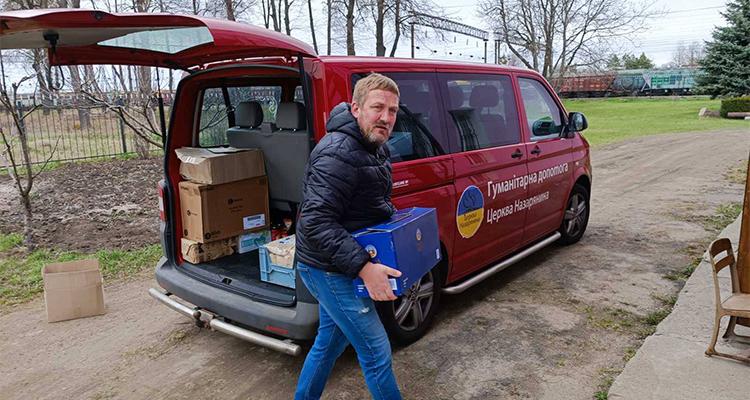 Anneke Nicolai, the Nazarene Missions International president of the Dutch District, shares how churches across the district donated generously to buy a van and supplies to send to Ukraine.
Through our newsletter to NMI presidents and pastors and the district news to which many Dutch Nazarenes subscribe, we have been drawing attention to prayer, information, and actions that can help since the beginning of the crisis in Ukraine.
When we started Nazarene Compassionate Ministries' campaign for emergency aid to Ukraine, more than 30,000 euros had already been received within a week and transferred to the regional office in Büsingen. 
In an online meeting between regional NCM coordinator, Tim, and the district superintendents in the region, Tim said there was a great need for passenger vans. Confident about raising enough money, we started a campaign for a van at our District Assembly on 19th March.
In the meantime, Theo, from our church in Purmerend, offered to help. He runs an organization that provides aid to Romania, regularly driving long distances with relief supplies on the road. Theo's familiarity and knowledge with the export of cars was important in making this project successful
Of course, we wanted the van to meet expectations, and we didn't want to bring the bus to Ukraine empty. We were in regular contact with Crystal Gibbons, a missionary with the Church of the Nazarene, who got our questions to the right people in Ukraine or the international church.
A logo was designed, and a Dutch lettering company applied the logo on the van for free as a donation to the Ukrainians. Finding no time to hold a fundraiser for goods, Theo and I were very busy buying goods in stores or over the internet, and we were not disappointed in our trust in our Dutch church members and friends. 
Three weeks after the start of the promotion for this van, Theo was able to leave with a friend for Siget on the Romanian border, where they handed the bus over to a Nazarene pastor in Ukraine and his co-driver on 12 April.