Côte d'Ivoire school plants seeds of faith through education
by
| 28 May 2020
Image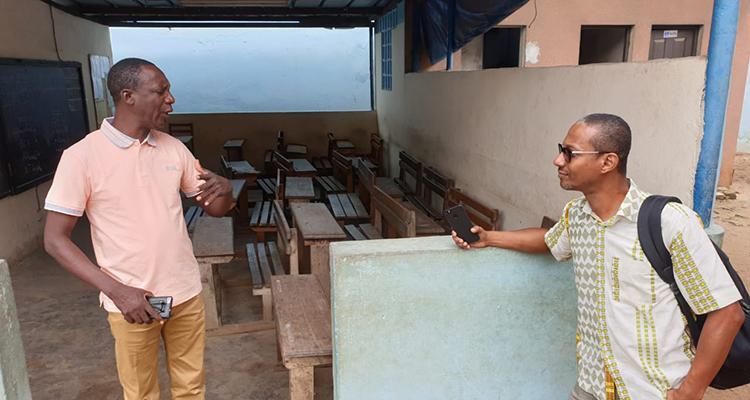 The Armstrong Primary School in Abidjan, Côte d'Ivoire, is known as one of the top schools in the district as its best students compete for scholarships and awards with others in the area. Located on the property of Nazarene church in Abidjan, it is also known as the Nazarene Protestant School.
Years ago, Samuel Sogbenogn dreamed of creating a primary school. He started by meeting with a carpenter who could build desks and benches for the school. Sogbenogn had no way to pay for them, but he had faith that God would make a way. When the furniture was ready, he walked over to collect the goods and carried the desks on his head as he walked to the school.
People began to notice him carrying desks and asked him where he was going. Samuel explained that he was starting a school. After he explained, people began to enroll their children, paying their registration fees upfront. This was the money that Samuel needed to pay for the desks, and the school began. 
Today, the school is thriving in its community. The students have had a 100 percent pass rate on the national year-end exam for the past nine years. More importantly, the school children are being taught Christian values, and the students and their families are being reached for the Lord. In this impoverished neighborhood, students are being taught how to improve the society around them. 
Sogbenogn states that although he is proud of what the Armstrong School has become, he is hopeful it will develop further in the future. The school continues to be based in a single classroom without the means to grow its space. There are more students who wish to attend, and Sogbenogn is hopeful that the school will obtain the financial means to expand and hire more teachers. 
Sogbenogn says it is evident that God's hand has been in the middle of it all, even from its beginning with just one bench.