Costa Rica conference unifies national ministries
by | 12 Apr 2019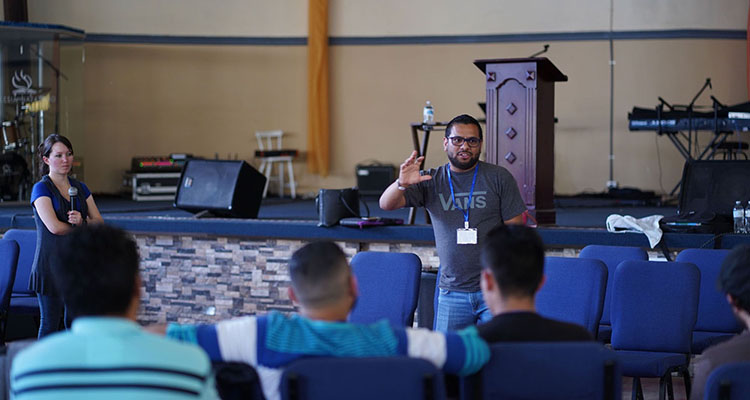 The Costa Rica Church of the Nazarene held its first National Ministry Conference 5-7 April at the San Pedro de Poás Church of the Nazarene. 
Participants represented Nazarene Youth International, Nazarene Missions International, Sunday School Discipleship Ministries International, and Nazarene Compassionate Ministries.
District superintendents, pastors, and both district and local leaders came to learn from workshops that covered various aspects of theses national ministry initiatives, including Youth Bible Quizzing certification, family care, disaster prevention, first aid, and more.
Each workshop was accompanied by relevant lessons and challenges for the participants. North District Superintendents Johnny Calvo and Central District Superintendent Sirlene Bustos were responsible for sharing the messages during the devotional times.  
"Thank the Lord for using our brother and sister to share inspiring, encouraging, and challenging messages for the participants," said Jorge Baños, Costa Rica national ministry coordinator. "All the glory and honor [goes] to God for this excellent activity, expecting in Him that this will be the first of many in this beautiful land of Costa Rica."