Colombia churches experience revival amid COVID-19 pandemic
by
| 04 Sep 2020
Image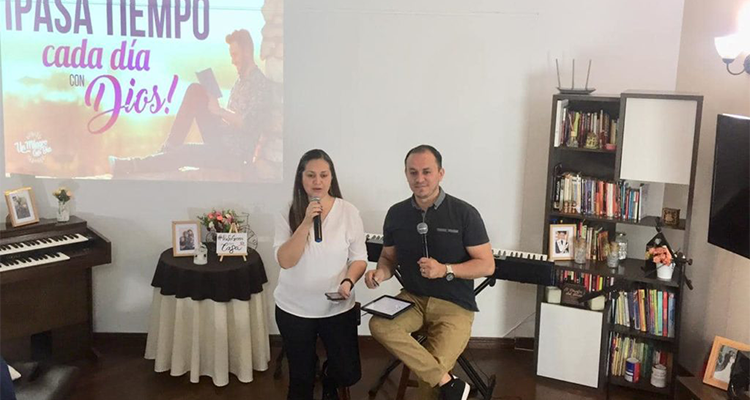 Despite the ongoing COVID-19 pandemic, Colombia churches are experiencing a revival thanks to prayer and community outreach during the country's mandatory confinement. 
The Church of the Nazarene in Colombia had many plans for 2020, but those plans were challenged when the pandemic began. There was no time to transition from the celebratory meetings to holding services via internet and social media.
Very few pastors in Colombia were prepared for this challenge. Some congregations with appropriate infrastructure were able to organize their communications equipment and broadcast using Zoom, Facebook, YouTube, and some even through WhatsApp.
Regardless of the medium, God is working in each congregation and the message of Christ continues being preached in the country. 
Many congregations now have different prayer groups during the week, and some of them have groups every day at dawn.
"We decided to spend one hour in prayer every day," said Juan Carlos Soto, pastor to Por Su Gracia Iglesia del Nazareno and superintendent of the North Central District. "This week is our 26th week of daily prayer."
"Our prayer time is divided in segments: we are holiness people, therefore we pray for sanctification. We intercede for the families, as the family as a whole is being impacted during this time. We pray for the local and national church. We pray for our national and local authorities, for God to grant them wisdom to lead. We pray for the sick and for those who are hurting. We use the last 10 minutes to pray for any prayer requests we receive on the Facebook live chat. We attribute this time of revival to prayer."
Church attendance has been increasing as well, and leaders have seen people come back to the church. Soto believes it's the prayer.
"We've made 85 contacts, and out of those, 25 are in the membership process," Soto said. "I can testify that the church continues to move forward. The numbers have not decreased but increased. Many people who had left the church have come back."