Church ministers to refugees stranded in Hungary
by | 04 Sep 2015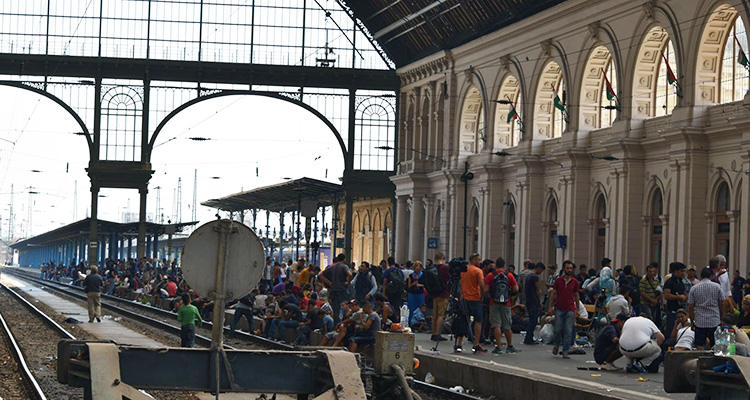 This summer, hundreds of thousands of people have fled to Europe to escape violence in Syria, Iraq, and Afghanistan. Many authorities are describing it as the worst refugee crisis since World War II.  
In the past few days, the Keleti train station in Budapest, Hungary, has become a focal point of the crisis. More than 2,000 asylum-seekers arrived in Hungary on Monday, double the number in past weeks. Chaos erupted when authorities began allowing many of them, even those without proper documentation, to board trains bound for Germany and then reversed the decision on Tuesday, suspending international services. Authorities in Hungary have attempted to take refugees to a nearby processing center, but most have refused to leave the station.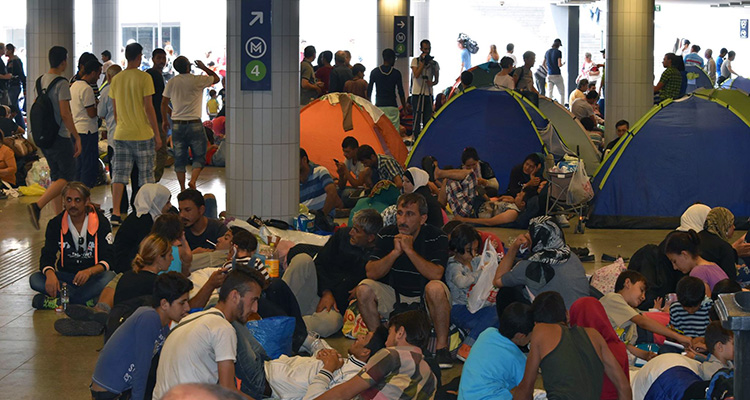 In the midst of the chaos, the Church of the Nazarene has been quietly ministering to migrant families at Keleti, in partnership with a local volunteer organization called Migration Aid. Families and individuals at the station are receiving food, water, and blankets through the efforts.
"The refugees in Budapest's Keleti train station know why they left their homes, but they do not understand why they cannot continue their journey to freedom," said Teanna Sunberg, a Nazarene missionary living in Budapest helping lead the church's outreach to stranded families. "Many of them have paid for train tickets to Germany or to Austria. Family members wait for them at these western European destinations."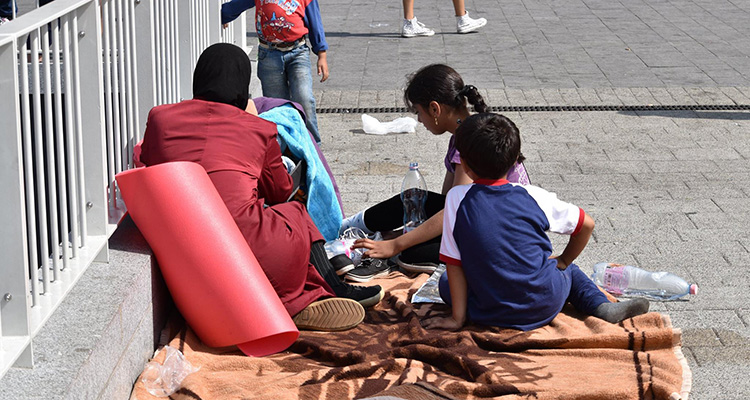 One refugee told Sunberg, "My three children have not been in school for four years, since the war began. They asked me to take them away from our home in Aleppo [Syria] so that they can go to school."
Another said, "My husband has been missing for two years. I have two children. The airplanes bombed our house, so my father led our family out of Syria. But we left my mother in Aleppo. She has a heart problem, and she cannot make this dangerous and long journey. I need a home for my children. I need a future."
Sitting on the ground at the Keleti station, Sunberg listened as a third woman said to her, "Tell the world that in Syria, we are looking for a place where we won't die."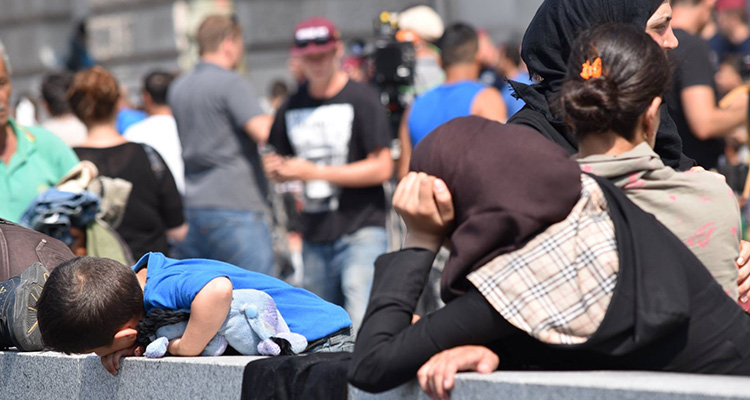 How to help
Pray
Pray for wisdom for church leaders in Hungary as they organize outreach ministry to families. Pray for health for stranded children and adults who are sleeping outside in the cold and rain. Pray for the presence of God to be felt and a spirit of peace to reign in the midst of the chaos.
Give
Churches and individuals around the world can support efforts to minister to families stranded in Hungary and other areas by giving  to the NCM Refugee and Immigrant Support Fund. Donations will be used to meet immediate needs, including food, water, and blankets.
To send donations by mail:
In the U.S., make checks payable to "General Treasurer" and send them to: 
Global Treasury Services
Church of the Nazarene
P.O. Box 843116
Kansas City, MO 64184-3116
Be sure to put 125347 in the Memo area.
In Canada, make checks payable to "Church of the Nazarene Canada" and send them to:
Church of the Nazarene Canada
20 Regan Road, Unit 9
Brampton, Ontario L7A 1C3
Be sure to put 125347 in the Memo area.
For any other country, give through your local church or district, designating your gift to the NCM Refugee and Immigrant Support Fund.
--Church of the Nazarene Central Europe Field