Celebrating the life, ministry of Larry Webb
by
| 13 Nov 2020
Image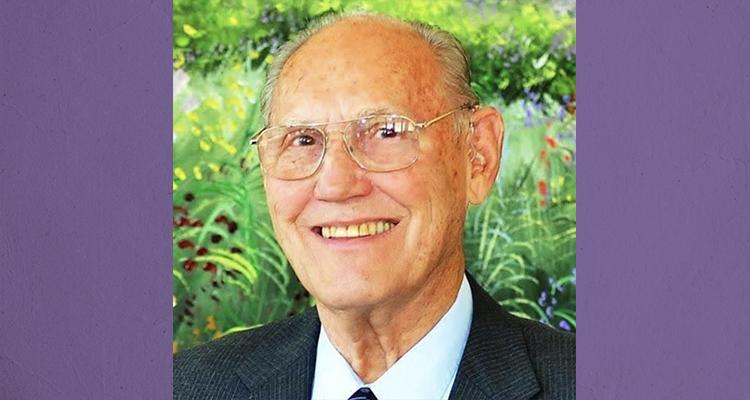 Larry Webb, 87, of Nampa, Idaho, passed away 7 November 2020. He was a retired missionary and minister who served in New Mexico, California, Barbados, and Bolivia.
Larry Jo Webb was born 9 November 1933 in St. Paul, Minnesota. He was the youngest of six children born to Linda and Russell Webb. During his youth, each summer he would work with his brother Dean on a farm near Britton, South Dakota. His life's ambition was to be a farmer in partnership with this brother. 
Upon graduation from St. Paul Central High School in 1951, he enrolled at the University of Minnesota School of Agriculture, but he was unable to finish his studies due to the ongoing Korean War.
In February 1953, he enlisted in the Army and was trained as a machinist at Aberdeen Proving Ground in Maryland. Later, he was transferred to Fort Bliss near El Paso, Texas, and assigned a machine shop truck. 
While stationed at Fort Bliss, Larry's life was impacted by a fellow soldier who loved Jesus Christ. Following discharge from the Army in 1956, Larry enrolled at Pasadena College (now Point Loma Nazarene University) to prepare for ministry. While there, he also married his first wife, Mona Jean Reichard, a school teacher and aspiring missionary candidate. Their first son, David, was born while they were in Pasadena.
Larry earned a bachelor's degree and a master's degree from Pasadena College. In 1961, he accepted a Nazarene pastorate in Hagerman, New Mexico, where the couple's second son, Randall, was born. Larry was ordained, and together Larry and Jean were commissioned as missionary church planters in 1963.
Their first missionary assignment was the development of a church plant in Speightstown, Barbados, where they welcomed their third son, Ronald. This was followed by an assignment in 1969 as director of the Instituto Biblico Nazareno in La Paz, Bolivia, training national pastors.
After a vehicle accident on a mountain road in Bolivia in 1977, Larry returned to the United States and accepted an assignment as pastor of the Richmond Church of the Nazarene in California. In 1984, the family moved to San Diego, California, to restart the Peñasquitos Church of the Nazarene. A few months after the dedication of a newly built church facility, Larry's wife, Jean, died of cancer in 1987.
Larry's life changed again when he crossed paths with Judith Ann Slater, a former classmate at Pasadena College who was on deputation from her missionary assignment in South Africa. They were married in November of 1988. In 1990, they were reassigned as missionaries to Bolivia as academic dean of the Seminario Nazareno in La Paz and responsible for the extension seminary program throughout Bolivia for the training of pastors.
The Webbs retired in 1999 and have since led 38 Maverick Work & Witness volunteer teams to assist churches in Paraguay and Bolivia in the development of church facilities and ministries in their local communities.  
Larry was preceded in death by his first wife, Mona Jean. He is survived by his wife, Judith Ann Webb; sons, David, Randy, and Ronald, and eight grandchildren.