Celebrating the life, legacy of Paul Gamertsfelder
by
| 18 Dec 2020
Image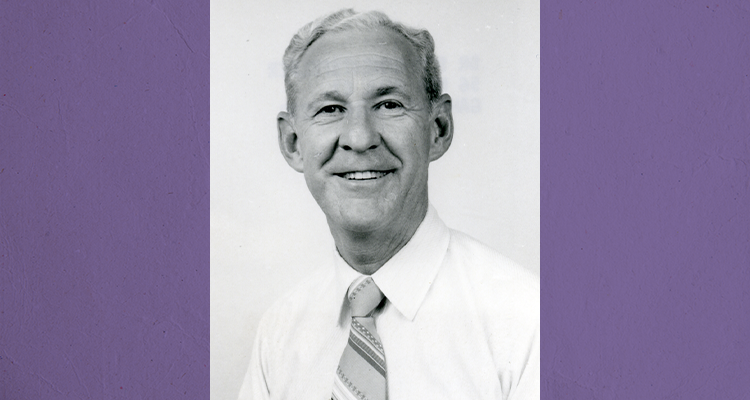 Paul Wesley Gamertsfelder, 92, passed away 14 December 2020. Gamertsfelder was an optometrist, who founded Work & Witness for the Church of the Nazarene.
Paul was born to Raymond and Beulah Gamertsfelder on 2 April 1928. He grew up in Coshocton, Ohio, graduating from the local high school. He went on to attend Olivet Nazarene University and eventually graduated from The Ohio State University School of Optometry. He practiced optometry in Columbus for over 40 years, and even entered the Navy Reserves, becoming a Commander before retiring. 
Dr. Paul, as he was affectionately known, was the first male elected to serve on the Global NMI Council. He was tasked with getting men involved in missions work, and thus founded the Men in Missions program in 1973. This would eventually become what we know as Work & Witness. 
Gamertsfelder led over 60 missions trips to every region of the world. His "Mission of Sight" program collected used eyeglasses, where he donated them to people he encountered in the mission field who needed them. In 2013, Gamertsfelder Mission Center opened in Frome, Jamaica, which houses medical, optical, dental, and educational facilities. 
He was preceded in death by two wives, Janet Welton Gamertsfelder and Wanda Ritzman Gamertsfelder, two sisters, Ruth Bachman and Mary Park, and his brother, John Gamertsfelder.
He is survived by his wife, Ruth Gamertsfelder, his daughter, Adria, his son, Thomas, and a brother, Karl; six grandchildren; 10 great-grandchildren, and many nieces, nephews, step-children, and step-grandchildren.