Building bridges: Texas center ministers to ethnically diverse town
by | 17 Mar 2016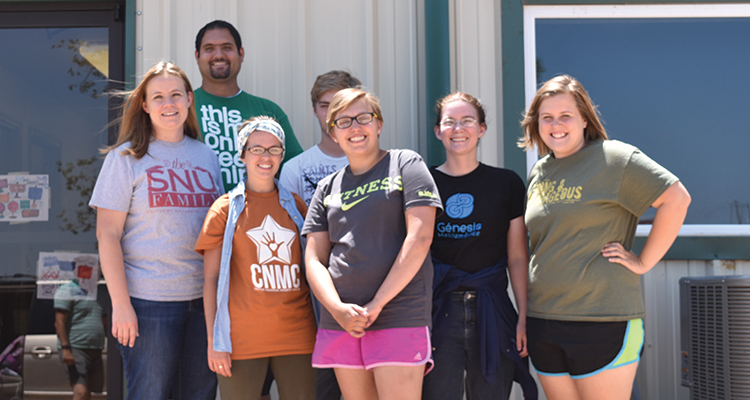 Nobody around the table at the Cactus Nazarene Ministry Center understood just how prophetic Dana Franchetti's words really were. 
"The face of the U.S. is changing, and it is the responsibility of the Church to answer," she said. "The fad for my generation is the Great Commissional 'go,' but in reality, the nations are coming to us." 
Cactus is a small, impoverished, and highly diverse town in the Texas panhandle. The ministry center sits across the highway from an enormous meat-packing plant — the town's main employer. It's tucked behind a Family Dollar discount store. 
"You are not in the U.S. anymore," said Vito Monteblanco, the center's executive director, a role he shares with his wife, Jenni.
Cactus is home to 3,791 people with ethnicities stretching across more than 20 different countries, including Somalia, Myanmar, Guatemala, and South Sudan. Approximately 50 percent of the people here are of Latino ethnicity; the remaining half come from a range of places yet have one thing in common: They're all refugees.
Imagining something different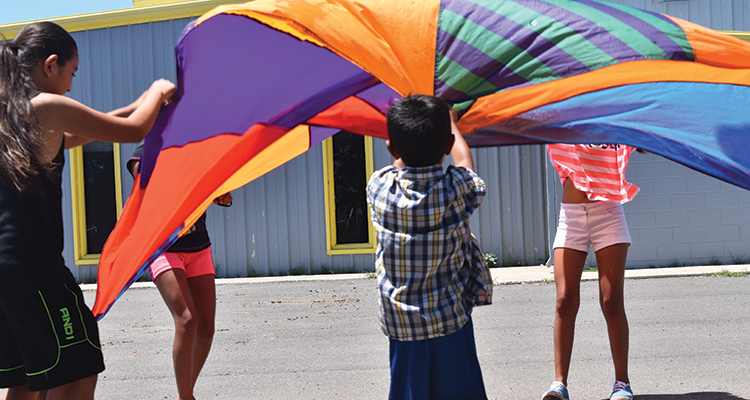 Vito's statement is meant to be an orienting marker for people outside the community. Though the postal code of Cactus is in the United States, much of the community's resources don't reflect a land of plenty. 
Cactus has no after-school activities, no secondary school, and no health care. The nearest doctor is 10 miles away. It's also classified as a food desert, a place where residents can't easily access fresh fruits, vegetables, and healthy whole foods. 
The Nazarene church is intentionally and holistically addressing these issues. 
The Monteblancos and their two young children moved to Cactus in 2013 for the purpose of community development and outreach. The family lives in a single-wide trailer that shares acreage with the ministry center. 
"We can imagine something different for Cactus," Vito said. "We do not want to give fish to people. We want to teach them to fish and then help them start a fish market." 
This is the guiding ethos of the ministry center. Emily Burke, a volunteer, expresses intentionality toward humanizing the challenging situation that defines reality for Cactus residents.
"We want everyone in the community to believe what we believe: You have something to offer, no matter what," she said. "We are equal in our humanity."
Multi-layered ministries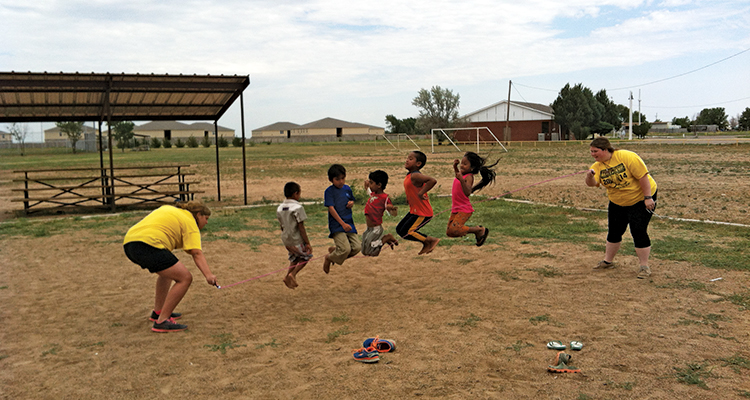 Dana Franchetti, a graduate of Trevecca Nazarene University, is the center's children and youth program director. She recalls how a city soccer league led to dignity. Two years ago, the center helped 95 children participate in the neighboring city's soccer program. The next year, Franchetti believed Cactus could sustain its own league. Her decision to charge participants a small fee brought criticism from outside, but Franchetti believed viewing people as capable to pay for something they value, rather than depending on handouts, was a step toward empowerment. If statistics tell a story, then Franchetti was right — 115 kids played soccer, and only five families were unable to pay. 
The list of ministries the center hosts is multi-layered and growing. To address the lack of access to healthy, affordable food, the center partnered with Baylor University to provide healthy lunches every day last summer. They served 1,559 meals to children. This summer, they'll participate again and, with the help of interns from Trevecca, expand it into a summer day camp. 
The center serves adults through English classes and parenting courses and will soon include U.S. citizenship classes and GED courses to help people earn a high school equivalency diploma. The aim is to also add a food pantry. By taking a class, individuals can earn points to "spend" at the pantry. It's a way to validate clients while helping them meet their own needs — a step on the journey to that metaphorical fish market. 
Breaking down barriers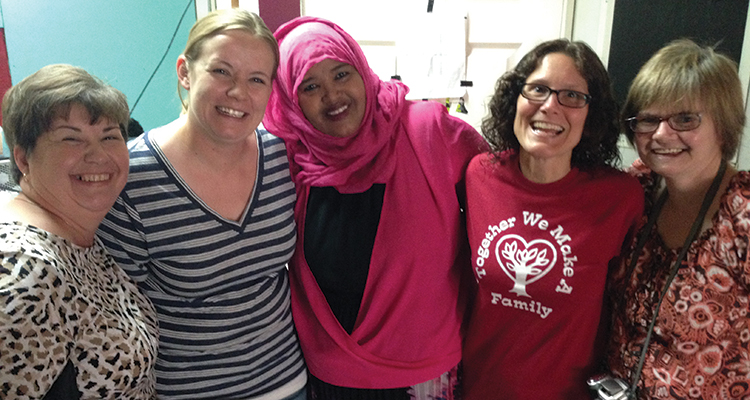 Everyone knows that those from the Cactus ministry center are Christians. In fact, the center is home to three Nazarene congregations: one African, one Spanish-speaking, and one English-speaking. Yet a third of Cactus is Muslim, a number that far exceeds the average in most U.S. communities. The Monteblancos and Franchetti function as community chaplains and are frequently invited into the homes of Muslim families. 
Learning to be accessible, loving, and Christlike to their Muslim neighbors is not only a priority, it's also a source of insight and growth. Franchetti remembers talking with a group of Rohingya boys — refugees from Myanmar — before an event called Bundle Up Cactus, which provides coats for kids. It was cold, and not one of the boys was wearing a coat. "Come to the ministry center," she encouraged. They said they couldn't take anything with a "t" on it. When the boys saw her confusion, one led her to a nearby church and pointed at the cross. Franchetti understood: Free help from well-meaning Christian organizations often came with a price. At the Cactus center, though, they can find unconditional love. 
Just as the nationalities in Cactus transcend borders, so does the ministry there. This spring, a whirlwind 14 teams begin to arrive from other states to help with day camp, feeding programs, English classes, and construction. Then in July, the Cactus ministry team will travel to Serbia and Croatia with the West Texas District. There, they'll partner with Central Europe Nazarenes in refugee response to thousands of people transiting through the Balkans. The hope is that the teams, separated by an ocean yet dealing with similar challenges, can learn from each other. 
"We are building bridges — connecting people," Franchetti said. "You begin to see that we are all people trying to make connections, raise our kids, feed our families. We are not as different as we think we are. ... The kingdom of God is here."
--Republished with permission from the Spring 2016 edition of NCM Magazine