Bill Manning passes away
by | 21 Jul 2016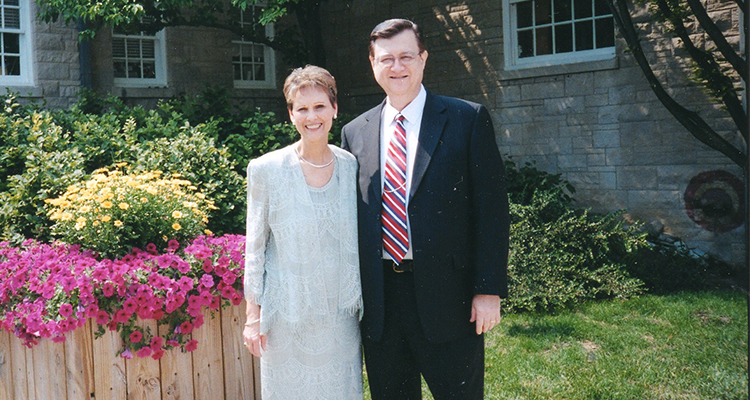 Bill Manning, a retired Nazarene Publishing House and Church of the Nazarene International Headquarters employee, passed away July 20 from injuries sustained in a car accident earlier this month.
Bill and his wife, Donna, were on their way to Sunday morning service at Kansas City First Church of the Nazarene July 3 when their car was hit by a truck that ran a red light. Donna died shortly after, and Bill was taken to the hospital for surgery.
KC First Church Senior Pastor Brad Estep told 41 Action News after Bill was hospitalized that Bill was handling the news of his wife's death as well as could be expected. 
"I prayed with him," Estep said. "He wanted everyone to know how grateful he was for their love and support."
The Mannings' daughter-in-law, Katie, posted the following message Wednesday:
"We met with the doctors this morning. Following Bill's living will, we agreed to take him off of the ventilator and make him comfortable. We sat around him and held his hands and listened to The Gaithers (his favorite) with an interlude of 'Rhapsody in Blue' (Donna's favorite). We talked and told stories about him and Donna. After a couple of hours, we were listening to the big finale of a Gaither song with the words "It is finished, and Jesus is Lord," and Bill didn't take another breath. It was a beautifully peaceful moment."
Bill and Donna were longtime members of Kansas City First Church, where Bill previously served as an associate pastor. The couple worked at the Church of the Nazarene's International Headquarters and Nazarene Publishing House, her in the Children's Ministries department and he with adult Sunday school curriculum. 
A service for both Bill and Donna will be held July 30 in Kansas City, Missouri. Continued prayer is requested for Jon and Katie Manning and the KC First Church family.