BGS elects David González as global NYI director
by | 13 Dec 2018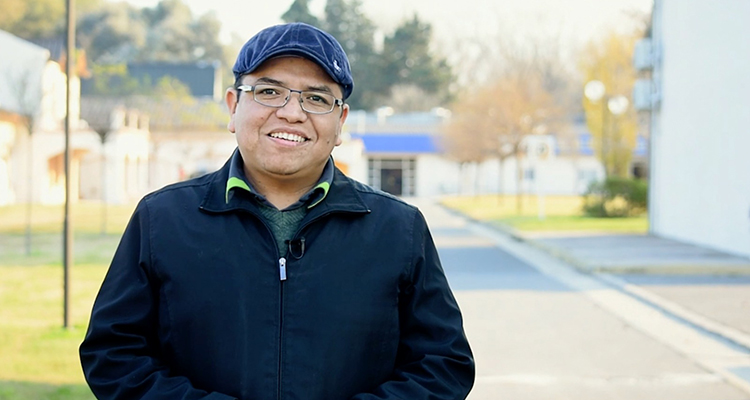 The Board of General Superintendents elected David González to serve as the global director of Nazarene Youth International, effective 1 March 2019, following Gary Hartke's election as the next general secretary.
"Rev. Gonzalez symbolizes the breadth and depth of the global Nazarene youth movement," said General Superintendent Gustavo Crocker. "An ordained elder and a missionary strategist, he has served and led youth at every level of the denomination, from the local church that he loves to the global movement that he has aptly represented. The Board of General Superintendents is pleased with this election, and we believe that his passion for youth and for the lost will find a fertile soil in leading NYI globally."
González served the local church for eight years as a worship leader and a youth pastor. In 1999, he became the Mexico Field NYI coordinator and transitioned from that role in 2001 to serve as the Mesoamerica NYI president as well as a missionary for the Church of the Nazarene in Guatemala.
In 2007, González moved to the United States to assume the role of the global program and development coordinator in the Nazarene Youth International office. During his time in the NYI office, he and his wife, Tabita, also served as associate pastors for Hispanic youth ministry and later as copastors for a Hispanic congregation.
The González family moved to Argentina in 2014 as missionaries on the South America Region. In June 2018, they moved to Quito, Ecuador, to assume the role of field strategy coordinator for the region's North Andean Field.
David also served as the global NYI vice president from 2009 to 2013 and the global NYI council chair from 2013 to 2017. 
"David brings more global youth ministry experience to the role of NYI director than any of us that have served before him," Hartke said. "His extensive worldwide travel has deepened his passion and ability to lead NYI with excellence. This is a brilliant decision for the church to have David serve as the 14th NYI director."
David and Tabita have two sons, Lucas and Jeremias. The González family will relocate to the Kansas City area.
"It is humbling and a great honor to be able to serve God and the church in this new capacity," David said. "I am so thankful for the many ministry opportunities and friends the Lord has given me throughout my ministry journey, and a great part of that has come through my involvement with NYI. I recognize it is a great challenge, so I place my life before God for His service and I pray that He may continue using NYI as a vital ministry in the Church of the Nazarene."