Aviva Conference inspires South America youth to evangelize
by
| 21 May 2021
Image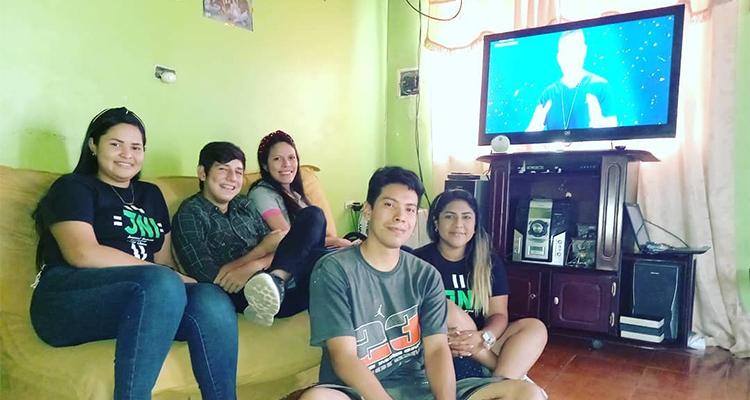 The Aviva online conference on youth evangelism took place Saturday 15 May. There were 650 devices connected to the conference that allowed hundreds of young people to enjoy the event.
The conference aimed to rekindle the passion for evangelism among the youth. These events are included in a process that guides young people to create a culture of evangelism as part of their Christian walk. 
There were six youth evangelism messages through six speakers.
What the Bible says about evangelism - Christian Sarmiento
Friendship evangelism - Cristiano Malta
Digital evangelism - Dan Blythe
Post-COVID evangelism - Martin Gómez
Evangelism and church planting - Ramon Mendoza
Evangelism and discipleship - Jimmy de Gouveia
In addition, participants were able to access a series of seven workshops on current evangelism tools.
Alpha - Indalecio Ruiz
Maximum Mission - Leo Barreto
Beyond Success - Walter Acosta
Living the Great Commission - Milton Matheus
Youth and missions - Junior Rodrígues
Reaching the new generations - Marcela Fabatier
Young people planting churches for young people - Jaime Román
There were also times of worship led by bands such as JNI Makers from Peru and Nazareno Band from Colombia.
"The Aviva Conference challenged me," said Annita, an Aviva attendee. "The speakers have dealt with evangelism and discipleship from different areas and have really been used by the Holy Spirit to renew my mind and encourage me to continue walking in the grace of God but above all also helping others to walk that grace ... It was a very enjoyable four hours! Aviva was engaging and extremely challenging. I thank God for being able to be there." 
The conference was made possible by the direction of Leo Barreto, conference coordinator, Cristiano Malta, regional Nazarene Youth International president, and Jimmy De Gouveia, regional coordinator of evangelism. 
"Without a doubt, the difference was made by the SAM Productions team who, with great human warmth and professionalism, carried out the 'staging' of the entire conference," Barreto said. "God has awakened a passion in young people to be light in their contexts. The plans are to open spaces where they can provide tools to do so in today's context."