Argentina workshops introduce participants to missions
by | 05 Jun 2019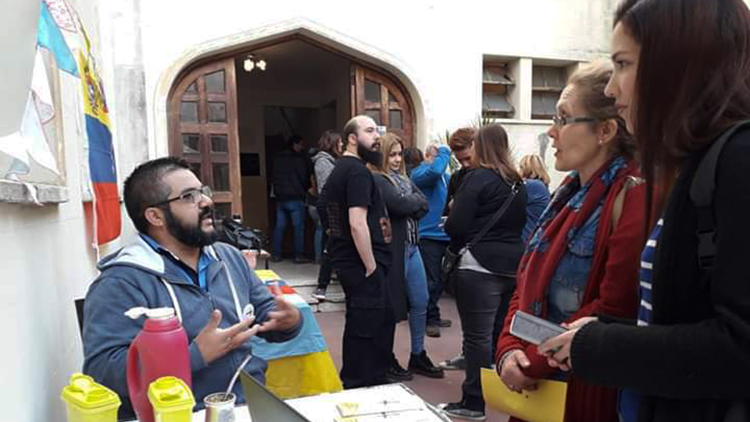 More than 80 people participated in an annual Nazarene Missions International training 18 May in Buenos Aires, Argentina. The event was called "Missionary Teatime," and participants were encouraged to serve in missions.
This was the third training of its kind, and the event was organized by the local NMI team. Workshop topics included how to develop a local NMI ministry and how to respond to a call to cross-cultural missions.
Two interdenominational associations, Eastern Connection and Argentina Letter, also led workshops. Eastern Connection shared about its mission service in the Middle East and Asia, and Argentina Letter spoke about its work translating the Bible. 
The event also featured a fair that presented missionary projects from several organizations and local Nazarene churches to share ideas, resources, experiences, and a passion for missions.
Event speakers emphasized the need to support missionaries around the world through World Evangelism giving, sponsored missionary support, and other forms of missionary care. 
A video call was held with Daniela Di Pietro, a missionary from Argentina who is currently serving in Peru. The conversation offered participants the opportunity to ask Di Pietro about serving in a foreign country and to offer her prayers and words of encouragement.
The Central District NMI team asked participants to pray for all that God is doing on the district through the training programs and for a number of youth who recently received a call to missionary service.
"Our youth are called by God," Soria said. "It is in our hands to help them in the formation process and walk with them. We have organized together with the Original Communities District of Argentina, and we are preparing for the next short-term missions trip. It will be a cross-cultural missions experience for youth with a call to missions in an indigenous community."