2018 Annual Report of the Board of General Superintendents
by | 26 Feb 2018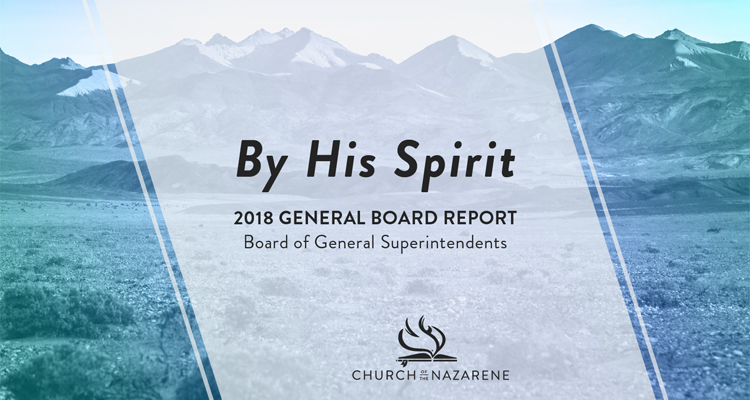 Eugénio R. Duarte delivered the annual Board of General Superintendents' Report during the 95th Session of the General Board 25 February in Kansas City, Missouri, USA. 
Duarte's report, titled "By His Spirit," was enthusiastically received by the members of the General Board, officers, Global Ministry Center directors and staff, regional directors, Nazarene Publishing House leaders, and guests.
To view a transcript of this report, click here (PDF).