Celebrating the life, ministry of Jerald Johnson
by
| 01 May 2020
الصورة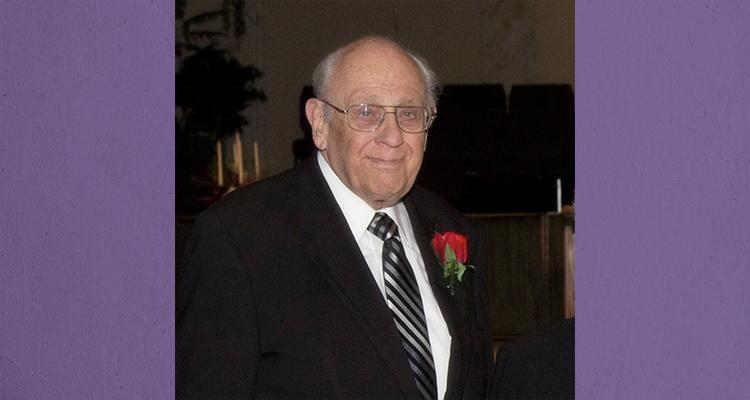 Jerald D. Johnson, 92, of Meridian, Idaho, passed away 28 April 2020. He was a general superintendent emeritus, pioneer missionary, and minister.
"In less than one month, we have said goodbye to two spiritual giants," said Fili Chambo, chair of the Board of General Superintendents. "Dr. Jerald D. Johnson was tremendously influential in shaping the internationalization of our church as we know it today. His commitment to developing national leadership, his creative, entrepreneurial spirit, and his love of Christ and people made him a winsome and influential leader. We continue to see evidence of his impact in so many ways. The Board of General Superintendents is grateful for the legacy he leaves behind and the example he gives us moving forward."
Jerry was born into a Nazarene pastoral family on 16 August 1927 in Nebraska. He accepted Christ at age 12, and at a teen camp, he felt compelled to attend Northwest Nazarene College (now University). 
During his time at NNC, he met and fell in love with Alice, who became his partner for life and ministry. They became a team that remained inseparable until she died in 2019.
After college, Jerry and Alice were on staff in Spokane, Washington, and pastored churches in Coeur d'Alene, Idaho, and Eugene, Oregon, until they answered the call of the church to become pioneer missionaries to Germany in 1958. 
The move to Germany, along with their two young sons, Jerry, Jr., and Dennis, became a defining moment in their lives. Jerry worked hard to learn the language, spending hours in study and even sleeping with a tape recorder running throughout the night so that he could become fluent in German.
Throughout his years in Germany, Jerry would partner with others to see churches planted in Denmark, Sweden, the Netherlands, and Switzerland. European Nazarene College began in the basement of the church they had planted in Frankfurt, Germany.
Concerned about the future development of the church in Europe, Jerry offered to leave if that vacancy would make room for the development of national leadership. He vowed that if God ever gave him a chance to be an architect of change in the missional structures of the church, he would embrace the opportunity.
After returning to the United States and serving pastorates at Cambrian Park Church of the Nazarene in San Jose, California, and College Church of the Nazarene in Nampa, Idaho, Jerry was elected the director of the World Missions Division of the Church of the Nazarene.
It was in this role that he began to create the blueprint for the process of internationalization in the Church of the Nazarene. His plan would eventually be developed and adopted by the General Assembly, one of the more decisive steps that the church has made in the last 50 years. 
After serving for seven years as World Missions director, in 1980 he was elected general superintendent.
Jerry served the church in that role for 17 years, traveling the world, preaching, and encouraging the church to fulfill her mission to reach the nations for Jesus Christ. 
"Dr. Johnson was a primary influence in my life and in that of my family," said General Superintendent Emeritus Jesse Middendorf. "Susan and I cherish the memories of that couple and will always hold them in the highest regard. I saw his footprints all around the world."
In his retirement years, Jerry returned to pastoral ministry, serving as an interim pastor in many locations, including the Hügelstrasse Church of the Nazarene in Frankfurt, Germany. The couple moved back to the United States, and Jerry pastored the Valley Shepherd Church of the Nazarene in Meridian, Idaho. He called it a joy to worship with this church community the remainder of his years. 
He was preceded in death by his beloved wife Alice, of "70 and a half years,", his son, Jerry, Jr., as well as his sisters Ardith Wolstenholm and Shirley Johnson.
He is survived by his sons, Dennis (Kathy) Johnson and Kurt (Melissa) Johnson, and daughter, Carla (Chuck) Sunberg, as well as grandchildren Robert Johnson, Melanie (Jeff) Pollack, Misty (Jon) Johnson, Matthew Johnson, Carmen Johnson, Hilary (Paul) Swideki, Sarah Johnson, Alex (Ashleigh) Johnson, Christa (Iain) Maciver, and Cara (Justin) Shonamon, and 14 great-grandchildren.