Korea church shares love with neighbors for 20th anniversary
by
| 17 Sep 2021
圖片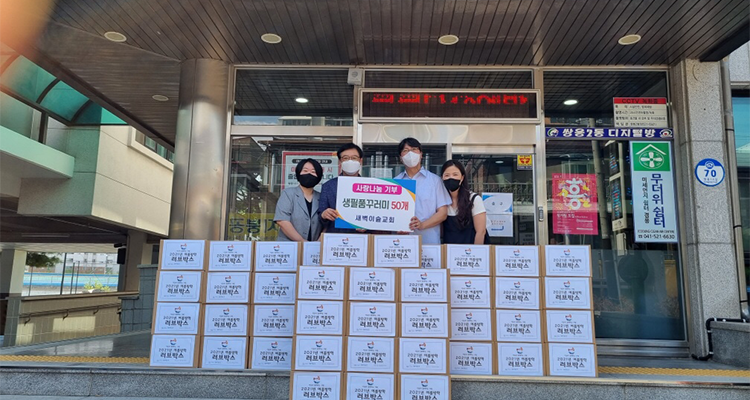 Dawn Dew Community Church in the Cheonan Province of South Korea celebrated its 20th anniversary in August. In conjunction with the celebration, Pastor Kim Seong Leek and the church organized an event called "Love Sharing."
The event focused on helping the community, especially low-income families and families who are struggling economically due to the COVID-19 pandemic.
The church donated 50 "love boxes" to Ssangyong 2-dong Community Service Center. Each love box contained instant rice, ramen, canned tuna, dried seaweed, curry, black bean noodles, cooking oil, shampoo, toothpaste, and more. The Dawn Dew congregation wanted to show God's love to its neighbors by providing for their needs.
"It is a joy to share God's love with our neighbors in need," Kim said. "I hope that this small act will bring them joy in this challenging time. This is our early Christmas gift to them." 
Many church members contributed to this cause, including children who attended Sunday school. They enjoyed the unity in their church as they spent time together preparing, packing, and delivering the love box. The event helped them realize the need for acts of compassion and care outside the church and among their neighbors who are suffering, especially during this pandemic.
Kim believes Dawn Dew Community Church will not stop caring for its neighbors after this event. They plan to continue sharing love in the community through this compassionate work and will rely on God to multiply the resources that were contributed by their members in big and small ways in order to achieve God's kingdom work.