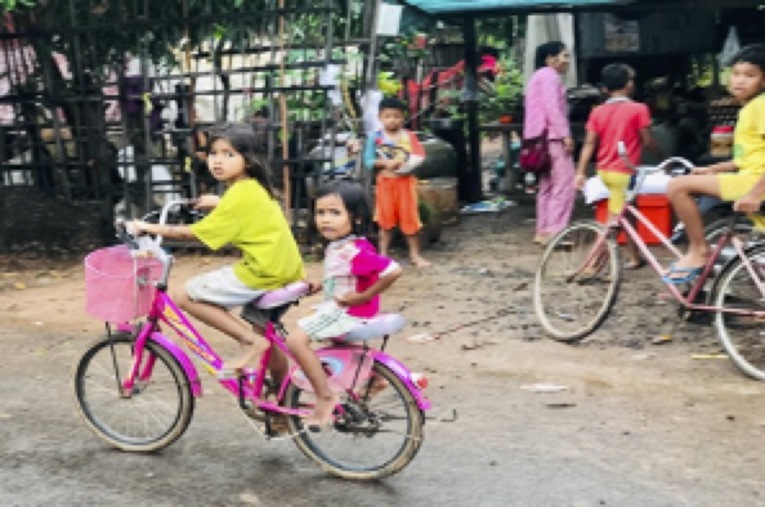 SEA: Bicycles Bringing Hope
Giving Code: 135762
Region: Asia-Pacific
Area: Asia-Pacific
COST (USD$): 60,000
Description:
What if you wanted to learn but could not get to school? What if you wanted to work but could not get to your place of work? What if you wanted to connect and be discipled in your relationship with Christ but had no way to get to church? And what if even the most simple means of transportation cost more than 2 months of your income? 
In the country of Cambodia, more than 25% of people make less than $1.20 per day. In many villages and communities, children, youth, and adults need bicycles in order to go to school, work, and church because the distance is too great for them to walk, and the distance from a gas station prevents them from using motorcycles. Bicycles range from $50-$85, depending on whether the bike is needed for a child, youth, or an adult. This is more than many people make in 1 month or even several months. 
By supplying bicycles to local villages and communities in Cambodia, we will not only be providing transportation to school, work, and church, but children and youth on bicycles are also far less susceptible to exploitation.  Our churches have plans to offer training to families on how to responsibly care for their bikes so they will last for many years.  This ministry also opens the door for our pastors and church members to regularly visit families, share the hope that we have in Jesus Christ, and disciple them as they come to know and follow Christ.
Will you help provide a bicycle for a child, teenager, or adult in a local village in Cambodia? 
"Now to him who is able to do immeasurably more than all we ask or imagine, according to his power that is at work within us, to him be glory in the church and in Christ Jesus throughout all generations, for ever and ever! Amen." Ephesians 3:20-21
Make A Donation




WYSIWYG Content
Donate by Check:
In the US:
Make checks payable to General Treasurer and send them to:
Global Treasury Services
Church of the Nazarene
P.O. Box 843116
Kansas City, MO 64184-3116
In Canada:
Make Checks payable Church of the Nazarene Canada and send them to:
Church of the Nazarene Canada
3657 Ponytrail Drive
Mississauga, Ontario L4X 1W5.
Be sure to put 135762 in the Memo area. Thanks for your donation.