Olivet Board of Trustees elects new university president
by
| 15 Jan 2021
圖片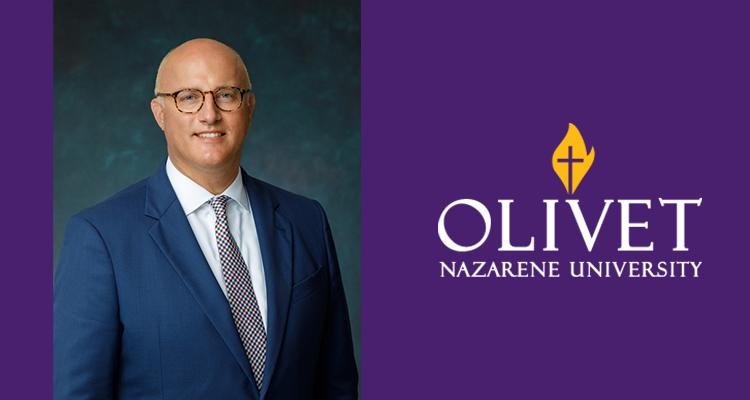 The Olivet Nazarene University Board of Trustees elected Gregg Chenoweth as the 13th president of ONU. Chenoweth, currently president of Bethel University (Indiana), will assume his duties as university president on 1 June 2021. He will succeed John C. Bowling, who in August 2019 announced his plans to retire. 
"I am struck by the utter completeness of Dr. Chenoweth's qualifications theologically, professionally, academically, and personally," said Scott Sherwood, board chairman.
Over the past 15 months, the Board of Trustees was assisted by search consultant and president of MK Stevenson Consulting, Mark Stevenson. The Executive Committee of the Board served as the search and nominating committee. They solicited input from the entire Olivet community, and hundreds of people participated in a survey process that included the Board of Trustees, the ONU Alumni Board, the Foundation Board, Nazarene denominational and church leaders, and ONU leadership, faculty, staff, and students.
This process identified a diverse group of highly qualified candidates from around the world. After a broad and thorough vetting process, the search committee came to the unanimous conclusion to recommend Chenoweth to the full Board for a vote as the next university president.
"This has been a prayerful discernment process from beginning to end," Sherwood said. "We asked God for clarity and unity, and He has answered our prayer."
Chenoweth has been the president of Bethel University since 2013. He previously served as the vice president for academic affairs at Olivet. During his tenure as university president at Bethel, he dramatically improved the university's financial landscape by increasing net assets by 30 percent and reducing long-term debt by 40 percent. Chenoweth also significantly improved institutional culture, implemented successful debt-free programs for students, and completed an extensive strategic planning process.
"I am honored by the confidence of the Board," Chenoweth said after the election, "and eager to add my ambitions to a faculty and staff already doing something special. If I could help reproduce for students even a fraction of what Olivet did for me, there will be a lot to celebrate."
Chenoweth graduated from Olivet in 1990 with a bachelor's degree in communication. He then earned a master's degree in organizational communication from Northern Illinois University in 1992 and a doctorate in organizational communication from Wayne State University in 2003. Chenoweth has published works in nearly 30 media outlets and edited a book, Telos: The Destination for Nazarene Higher Education. He is married to Tammy, a 1989 graduate of Olivet. They have three adult children and identical twin granddaughters.
"I was delighted when I learned that the Board of Trustees had elected Gregg Chenoweth to be the next president of Olivet," Bowling said. "He is a gifted, experienced, and dedicated leader who has years of administrative experience. I am confident that he is the right person, at the right time for Olivet."