In memory of Robert, Carolyn Scott
by
| 08 Jan 2021
圖片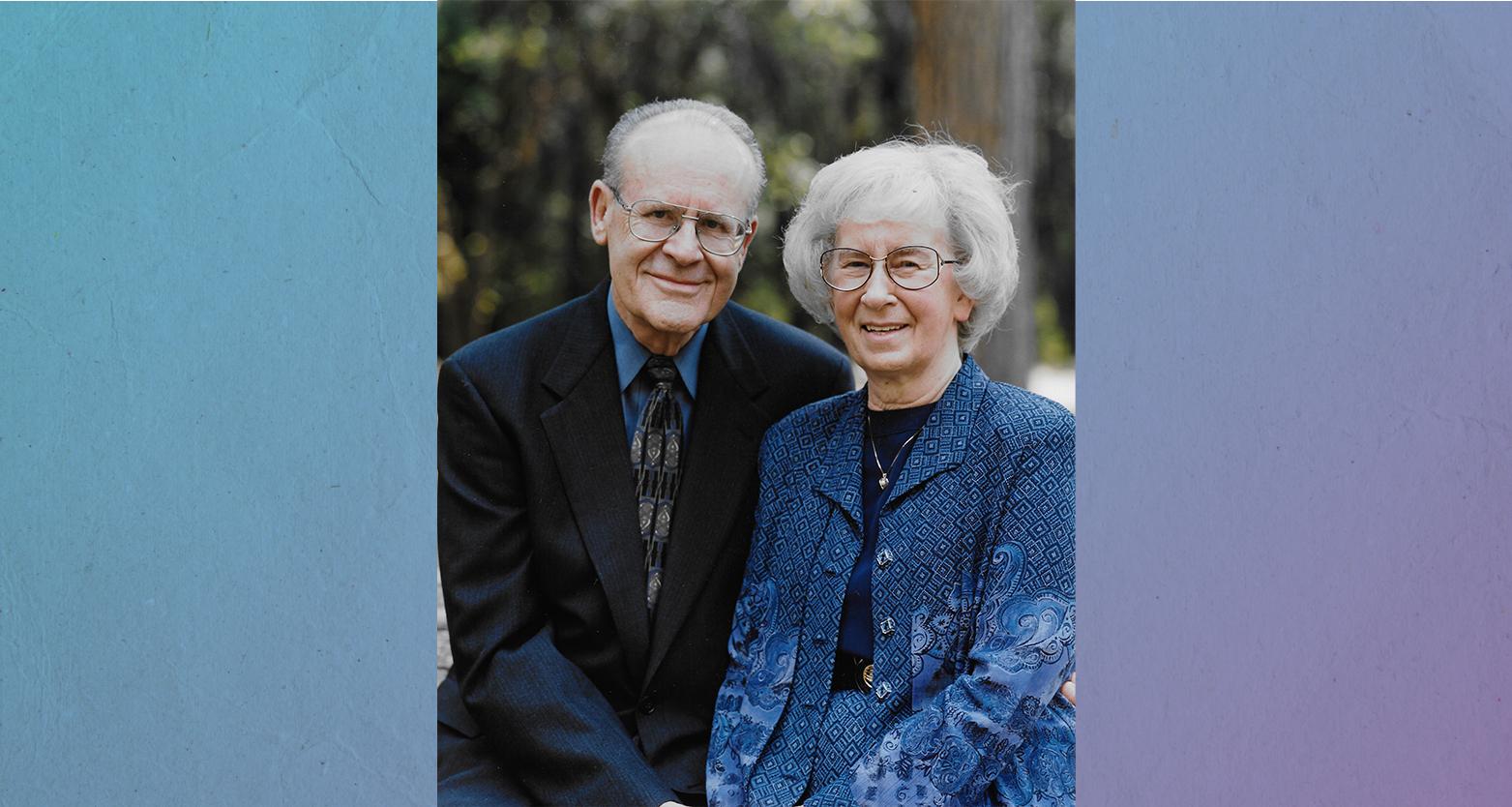 Robert and Carolyn Scott, 90, passed away 27 and 24 December 2020, respectively. Robert was a pastor and district superintendent in addition to serving as the director of World Missions from 1986 to 1994. 
Carolyn was born to Opal and Levert Weaver in Glendale, California, on 16 March 1930. Robert was born to Fannie and Price Scott in Floydada, Texas, on 2 April 1930. The couple attended Fullerton Union High School together and went on to attend Pasadena College (now Point Loma Nazarene University), where Robert graduated with a Bachelor of Arts in 1950. 
They quickly began their first pastoral assignment in West Sacramento, California, followed by pastorates in Wasco, Fresno, and Santa Ana, California. In 1975, Robert was appointed superintendent for the Southern California District. In 1986, he was elected director of World Missions for the Church of the Nazarene, serving in that capacity for eight years. 
During his time as director, the Church of the Nazarene entered 26 new world areas and helped usher in new financial policies. 
"Their ministry as pastor, district superintendent, and World Missions director enriched thousands of lives," said General Superintendent Emeritus Nina Gunter. "During Bob's time as World Missions director, I witnessed his vision and creativity to initiate the Church of the Nazarene entering 26 world areas. Carolyn was compassionately engaged in their Kingdom ministry."
Current Global Missions Director Verne Ward was a missionary to Papa New Guinea when he first met the Scotts. 
"When you were around them, you felt that they believed in God's ability to work through the challenges and difficulties that often arose," Ward said. "You felt that they believed in God's ability in you, and they genuinely cared for the welfare and well-being of their missionaries."
His compassion for his missionaries resonated with many more, including Louis Bustle, who followed Robert as World Missions director. 
"Dr. Scott and Carolyn loved the missionaries and had a heart for the mission," he said. "I learned many things from his leadership. He left a great legacy to the Church of the Nazarene."
Following Robert's time as director, he published two books, All Over the World…Our Family and The Future: It's Here! Now What? 
According to their family, Carolyn and Robert created a home life of love and honor that they shared with others through their hospitality. In a 2011 article published in the Mountain Democrat just after the couple's 60th wedding anniversary, Robert explained that they put Christ at the center of their relationship. 
"We were determined to live our marriage in mutual respect and admiration," Robert said. "We took Jesus' promise as our guideline. In the Sermon on the Mount, Jesus said: 'Your Heavenly Father will give you what you need from day to day if you live for Him, and make the Kingdom of God your first concern' (Matthew 6:33)."
Carolyn was preceded in death by her sister Barbara Gentz Thompson and brother Harold Weaver. Robert was preceded in death by his sisters Melba Anderson, Margie Morse, Merna Ellerd and brother Price Jr. 
Carolyn and Robert are survived by their daughter, Vicki Reese (Stephen); son, Steve Scott (Debbie); four grandchildren, Heather Cortez (Tomas), Holly Reese, Robert Scott, and David Scott; and two great-grandchildren, Victoria and Katarina. 
A private family graveside service will be held with a public memorial service pending.