South America Region announces new missionary training center
by
| 15 Oct 2020
圖片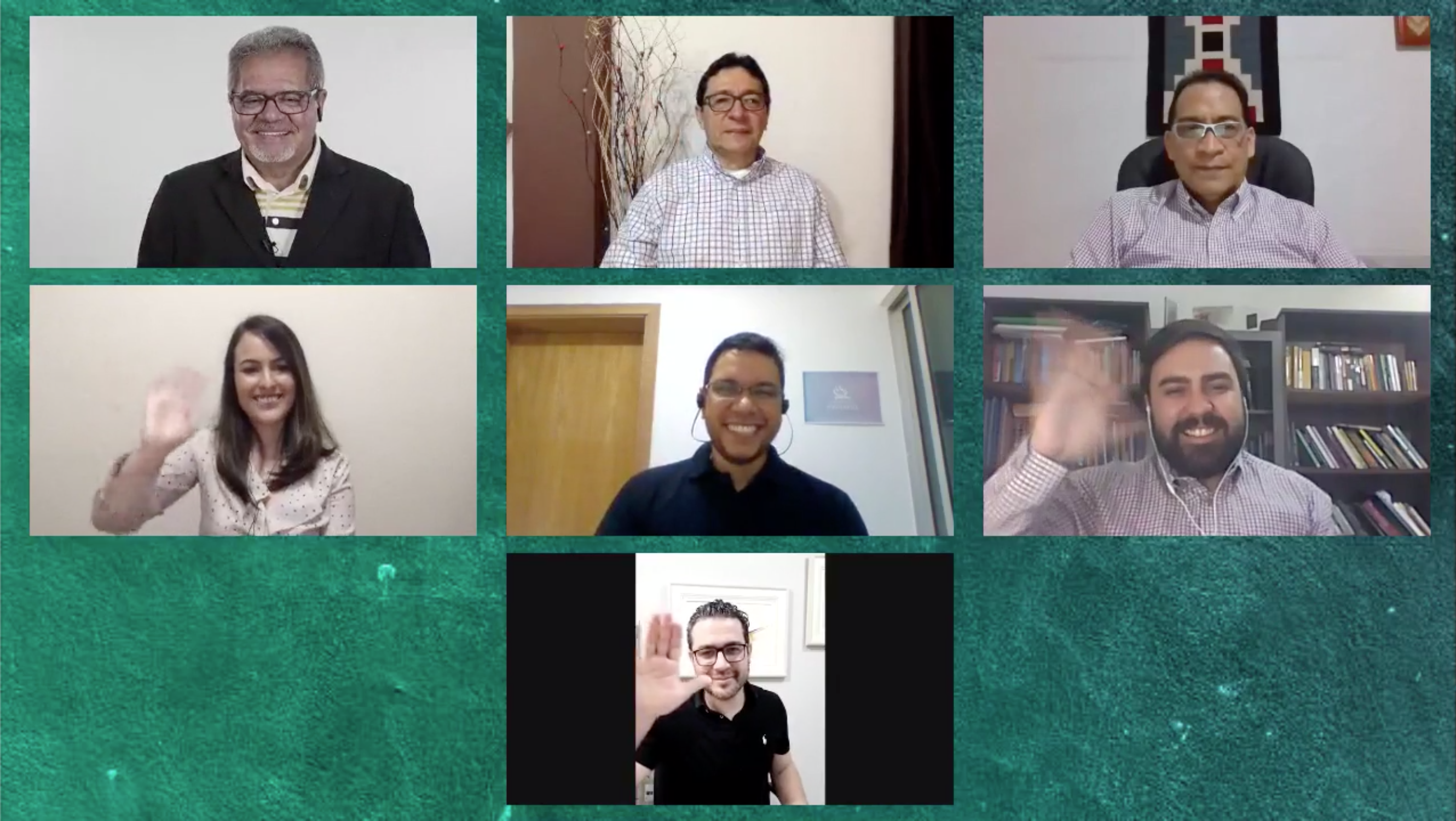 The South America Region recently launched Centro de Formación Misionera, a center that will focus on training missionaries from the region's Hispanic countries. 
The launch took place in early September during a live broadcast. At the beginning of the broadcast, Geraldo Nunes, rector of South America Nazarene Theological Seminary, expressed his excitement about the launch and reiterated that "it is a great opportunity for the brothers who have a missionary call to fulfill their vocation."
In addition, Regional Director Christian Sarmiento encouraged Nazarenes to be part of the training center by preparing to make disciples to the ends of the earth.
Other leaders who participated in the launch were Jorge Julca, regional education coordinator; Herbert Barco, president of Nazarene Theological Seminary of Peru (STNP); Felipe Fulanetto, coordinator of CFM Hispano; Junior Rodrigues, regional Global Missions coordinator; Juliana Nunes, regional personnel coordinator, and Christiano Malta, chair of the regional Nazarene Youth International council.
The launch included information about the history and methodology of missionary training on the region, including the launch of the Centro de Formação Missionária (CFM Brazil) in 2002, which is now being expanded throughout the region. Both centers offer a diploma program in cross-cultural missions in partnership with South America Nazarene Theological Seminary and Nazarene Theological Seminary of Peru.
Due to the COVID-19 pandemic, the Hispanic CFM classes are being offered completely online, meeting safety and health standards while maintaining methodological rigor and quality of teaching. Students will be prepared in the theological, anthropological, strategic, and missionary life areas. In addition, they will be paired with a missionary couple for spiritual guidance throughout the course and will have to carry out practical evangelistic projects as part of the evaluation system.
At the end of the broadcast, Fulanetto challenged all participants to get involved.
"The CFM exists to prepare a generation of missionaries committed to the Word of God, full of the holiness of Christ and with a Nazarene identity: to make Christlike disciples in the nations," Fulanetto said.
Registration is now open. For more information about the Hispanic CFM, visit stns.ec/site/cfm. Learn more about CFM Brasil at stnb.com.br/cursos/2.