Operation Transformation - VBS (Media)
圖片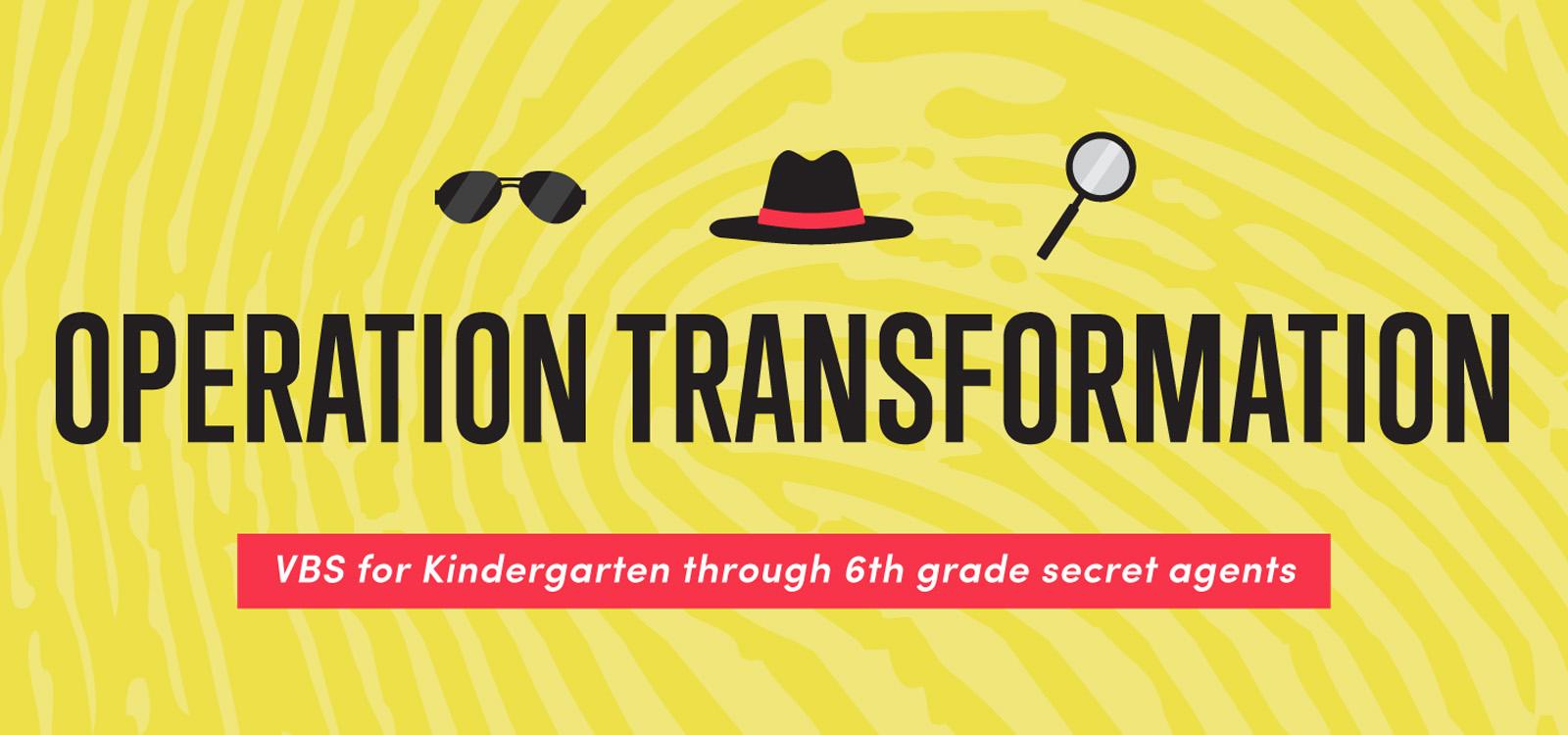 Description
Get Ready! Operation Transformation takes us on an adventure of a lifetime as we learn lessons from Paul's personal journey of transformation through Jesus' love, power, presence and call.
This Vacation Bible School (VBS) adventure is for Kindergarten through 6th grade.
Media files include Videos and Audio files for use on the Operation Transformation VBS.