California church mourns loss of Rosa Ho-Ching
by | 14 Mar 2019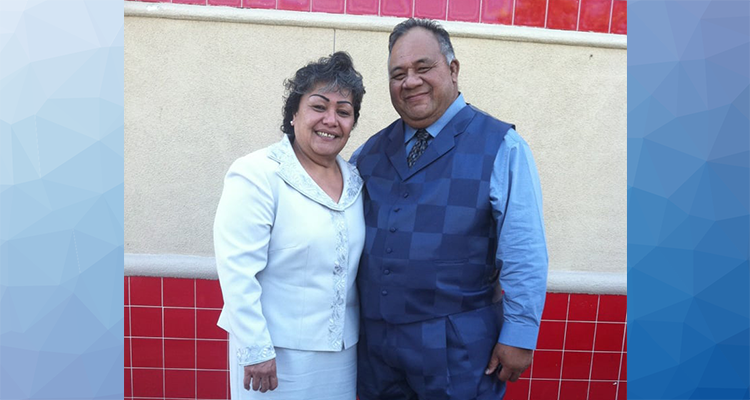 Fualaau Rosa Ho-Ching of Long Beach, California, passed away 26 January following a battle with cancer. Her husband, Taliu, is the senior pastor at Wilmington First Samoan Church of the Nazarene. She was 60 years old.
Rosa was born in Western Samoa into a Christian home with four brothers and one sister. When she was 17, her family moved to Gardena, California. After finishing school, Rosa worked to help her family.
Rosa and Taliu met through friends, but they were not Christians at the time so they were married outside the church in 1981. Sometime after they were married, they met a pastor named Filipo Robertson. Robertson was the founder of the Samoan Church of the Nazarene in the United States, and he invited them to his church. They accepted his invitation, and it was under his preaching that both Taliu and Rosa accepted Christ.  
After experiencing Christ's love, they decided to get remarried in the church. In 1995, Pastor Joe Ely married them in the Long Beach Westside Church of the Nazarene. It wasn't long after the Ho-Chings accepted Christ that Taliu felt a call to ministry. In preparation, Taliu became a lay deacon and started to lead the evening service and preach occasionally.
In 2002, Taliu became interim pastor at Wilmington Samoan Church of the Nazarene. A year later, he became the senior pastor there and has been serving in that role since. Rose served alongside Taliu, helping with the church's children's and Nazarene Missions International ministries.
Rosa was preceded in death by her older son, Phillip, in 1993. She is survived by her husband, their two daughters, Sinaalemutilei and Sheylaene, and their son, Taliu Jr.
 
Prayer is requested for the Ho-Ching and Wilmington church families.