Chile retreat promotes personal development
by | 30 Nov 2018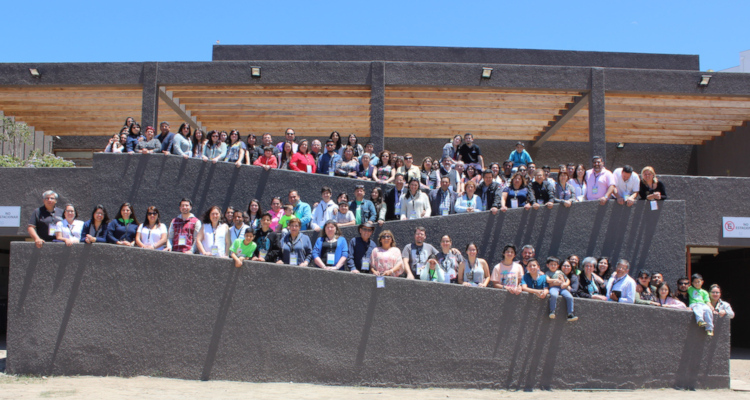 The Church of the Nazarene in Chile held its third national retreat for pastors, their children, and other leaders 1-3 November in La Serena. The retreat theme was Building for God and featured many guests, including South America Regional Director Christian Sarmiento and Brazil Capixada District Superintendent Severino Quirino.
The retreat featured recreation time, city exploration, and fellowship among the participants. A ministry fair was organized and featured presentations from Sunday School and Discipleship Ministries, Nazarene Missions International, Nazarene Youth International, women's ministry, compassionate ministries, and other ministry groups. Many resources and materials were shared with churches to encourage the development of each ministry on the district and local levels.
The retreat was coordinated by Chile Ministries Coordinator Alessandro Polonio, who made sure that the volunteer team of co-ministers and their families were prepared for the event. In total, 120 people participated.
The pastors' children had a similar retreat specifically designed for them. Cristiane Polonio, Severino Quirino, Thais Ribeiro, Lais Cruz, Barbra Varas, Nayama Silva, Brian Mattos, and Debora Acuña ministered to the children. They taught the importance of building up their own lives in order to then build up others.
"Without a doubt the preaching of the Word of God and the ministry that God did in the hearts of the pastors, spouses, and leaders was the most relevant aspect of the retreat," said Thais Rebeiro, Chile communications coordinator. "It was a time of the Lord renewing strength and vision by the work of the Holy Spirit."
The retreat allowed the participants to leave behind a comfortable faith in order to give their all to ministry. 
"God brought extraordinary change in the lives of the participants so they could see a difference in the lives of other people," Rebeiro said. "God provided new insight to the personal life of a minister and that God gives the possibility of a fruitful life based in the power of God that goes beyond our own limitations and further extends the kingdom of God."