General Assembly registration, housing continues
by | 06 Apr 2017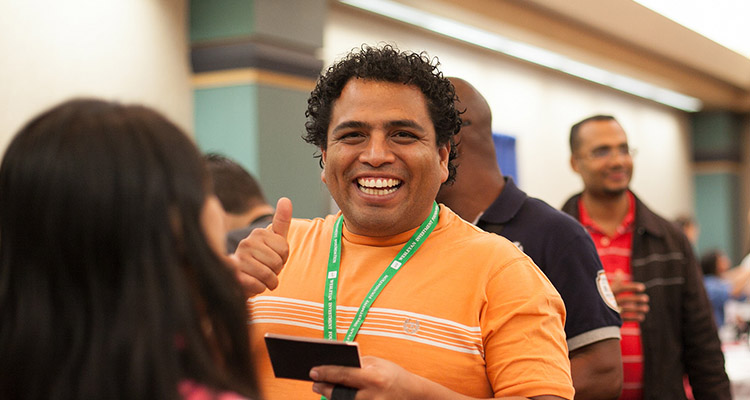 With just over two months remaining before the Church of the Nazarene's 2017 General Assembly and Conventions, it is important that all visitors (non-delegates) register before arriving in Indianapolis, Indiana, USA.
Visitors (non-delegates) of all ages must register to participate in the variety of activities available during the 21-30 June event, including worshipping with Nazarenes from around the world, exploring the Exhibit Hall, and attending auxiliary conventions, workshops, and alumni events.
Each registered attendee will receive an official event name badge, which grants them access to many activities and assures General Assembly remains safe for everyone.
All attendees over the age of 16 must present picture identification to receive a name badge.
Attendees from the U.S. and Canada can register and make hotel reservations at nazarene.org/ga. Visitors and delegates from other countries have registered through their regional general assembly coordinators, and visa invitation letters have been issued.
Elected delegates to the conventions and assembly have been registered through their district office.
Housing
The General Assembly Arrangements Office established a housing block of more than 28,000 hotel room nights within walking distance of the Indiana Convention Center. The number of rooms blocked is based upon past attendance figures, expected popularity of the site, and the Arrangements Office's best projections for attendance. Hotel prices range from US$124 to $170 per night, plus tax.
By contracting hotel rooms, the Church of the Nazarene secures the convention center at no cost and is able to be good stewards of its resources. As with any contract, there is a legal obligation with financial penalties if the terms of the contract are not met. Delegates and visitors are encouraged to stay within the housing block to ensure the church does not incur penalties.
To register as a visitor (U.S. and Canada participants), check hotel availability, and make a reservation, click here or visit the General Assembly and Conventions website at nazarene.org/ga.