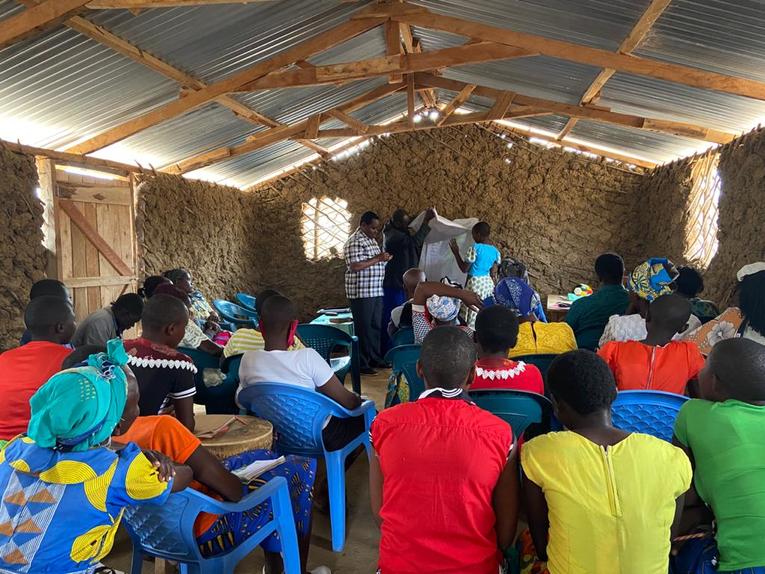 Bibles project-Kenya Eastern District
Giving Code: 136319
Region: Africa
Area: Africa
COST (USD$): 5,000
Description:
The Bibles project was initiated by the Kenya Eastern District superintendent who has a burden to reach the un-reached. He donated 10 Bibles in the local language to a non-Christian community in the district, which have contributed to the spiritual growth of Christians who meet in secret.
These Bibles have led to more evangelism and discipleship opportunities in difficult-to-reach areas.
Expanding this project to purchase more Bibles and develop trained evangelism teams will lead, with God's help, to:
Transformation – in individuals' lives through the power of the gospel.
Growth – for new converts and more mature believers.
Maturity – by developing believers into the character of Christ, in order to reflect Christ.
Equipped believers –able to stand for their faith and help other to come to Christ.
Discipleship - through reading and sharing the word of God.
Giving to this project will support district leaders' goal to purchase Bibles and distribute them to those who would not otherwise have access to the life-changing Word of God. It will also support enhanced training for people with a burden for reaching the un-reached. Their goals will be to develop evangelism teams who are prepared and empowered to reach people who do not know Jesus in communities that are largely non-Christian.

Click "donate now" to help Nazarene brothers and sisters in the Kenya Eastern District share the powerful and effective word of God with their friends and neighbors. 
Make A Donation




WYSIWYG Content
Donate by Check:
In the US:
Make checks payable to General Treasurer and send them to:
Global Treasury Services
Church of the Nazarene
P.O. Box 843116
Kansas City, MO 64184-3116
In Canada:
Make Checks payable Church of the Nazarene Canada and send them to:
Church of the Nazarene Canada
3657 Ponytrail Drive
Mississauga, Ontario L4X 1W5.
Be sure to put 136319 in the Memo area. Thanks for your donation.