Kansas pastor baptizes family in Mexico thanks to online ministry
by
| 27 Jan 2023
画像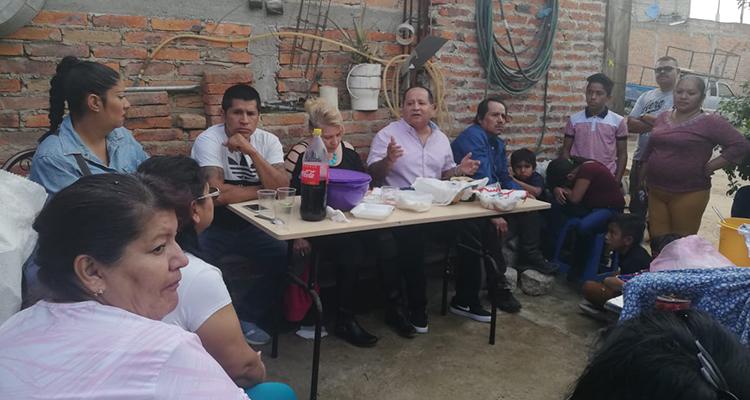 Multiple people were baptized last year in Mexico thanks to the ministry of a family member thousands of miles away.
Miguel Mendoza is the Hispanic Ministries pastor at Shawnee Church of the Nazarene in Shawnee, Kansas. Mendoza, who is originally from Guadalajara, moved to the United States when he got married and had not visited his family in Guadalajara for over 20 years.
When his family last saw him, Mendoza was gripped by a powerful drug and alcohol addiction. During his first visit home in 2016, they were surprised to hear why he wasn't smoking or drinking at a family party.
"There are people who need to hear about the gospel and need you to help them make changes in their lives," Mendoza said. "Just as I received the gospel, I want to share it with whoever gives me the opportunity."
In 2020 when the COVID-19 pandemic began, Mendoza began live-streaming his services. Some families in Mexico who had become Christians began watching, and six of his family's households currently attend the online services.
Mendoza never imagined he would pastor a church in Kansas. After leaving Guadalajara, he moved to Los Angeles and considered himself Catholic. But drugs and alcohol ruled his life, causing his marriage to suffer greatly.
One day, someone from a Nazarene church in Downey, California, came to his house and gave the family a Bible study book. Soon, his wife became a believer and began hosting a weekly Bible study. His wife began to change, and after three months, Mendoza told her he didn't want the Bible study group in the house anymore.
"I remember my wife became very firm and told me, 'Miguel, you are wrong. I was wrong too, but I have found the true path. You are wrong, and you don't want to accept it. I will not tell those people not to come to my house. If you have the courage, tell them personally that they can't come here. But I will not stop going with them to the services because I feel good. I have peace, and my life has changed. You don't want to accept that you are (living) bad.'"
Mendoza says he tried to kick them out but his confidence crumbled. He saw the difference in his wife and decided to go to a service. He accepted Christ that Sunday, reconciled with his wife and family, and his faith began to grow.
In 2016, with over 40 relatives present at a family party, he told them about his story and God's grace through the story of Zacchaeus. Those who accepted Christ were the foundation of his online ministry during the pandemic.
Last year, Mendoza's mentor asked if he had baptized his relatives, so Mendoza made plans to baptize those who were ready. In October 2022, he baptized four family members. Some were baptized in the ocean and others in nearby lakes.  
The transformation that began in Mendoza's life in Los Angeles has now crossed borders and reached every generation of his family.
"On my part, I feel indebted," Mendoza said. "When Christ found me, I was lost because I was worthless. My relatives made fun of me, but Christ had mercy. And just as He had mercy on me, I have mercy on people, which is why I talk to them about God."