Missionary couple uses badminton to integrate into Thai community
by
| 28 Oct 2020
画像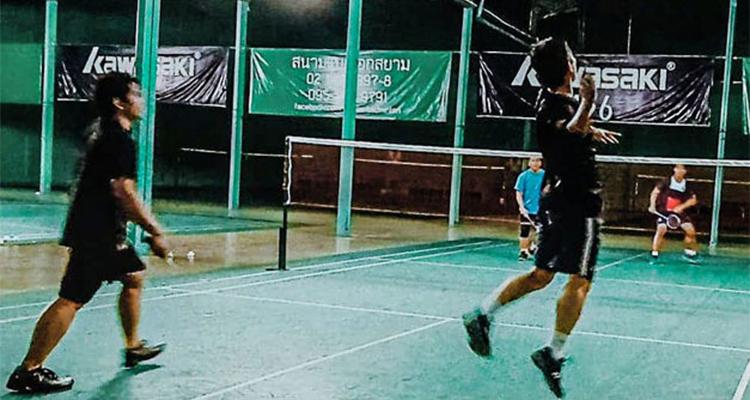 When Terence and Ingrid Lustana began their missionary work in Thailand, a woman at a badminton club helped them find the start and spark for their ministry. 
On their third day in Thailand, Terence and Ingrid decided it was time to try and integrate into the community. They searched for the nearest badminton court and soon found themselves in a dark, narrow alley. A few meters down was a well-lit door from which they could hear the sound of shuttlecock being hit. Their excitement grew as they walked towards the reception area of the badminton court, followed immediately by a surge of anxiety and discomfort.
"I haven't spoken Thai for five years," Ingrid said. "I don't remember how to ask."
They attempted to communicate in English, but, clearly, the people working at the reception area didn't understand. Ingrid tried her best to remember her Thai but was unsuccessful. Terence and Ingrid looked at each other helplessly.
Frustrated, they thought about heading home until a woman came up to them, speaking English.
"Hello! I speak English," P'Ning said. "Do you want to play? Do you want to join us?"
Since that night, Terence and Ingrid have been regular members of Ning's badminton group. Ning and her husband, Ei, became the Lustanas' good friends. At the time, Ingrid was seven months pregnant, so Ning always brought fruits for Ingrid.
When the baby was born, they visited Terence and Ingrid in their home. They shared gifts, meals, stories, and prayer. Even though Ning and Ei were from another faith background, they were not opposed to Christian prayer.
As Terence and Ingrid continued to pray for God's leading in Ning and Ei's life, they have extended their relationships to the other members of the badminton team. Within just a short period, Terence and Ingrid began to notice God's impact on the team.
As the Lustanas' relationship with the team grew, God led them to the next step of this ministry: sharing the passion and vision with a local church. The couple knew that Thai believers would be much more effective at reaching the Thai people for Christ, so they connected with Oikos Church of the Nazarene. The passion and vision were met with great enthusiasm by both the Senior Pastor Phanom Wongsuriya and the church.
Rev. Phanom, Ochana, Phanom's daughter, and Rampai Boodsabun, an Oikos church member, became regular members of the badminton group. They quickly established significant relationships with the non-believers on the team.
"Within a short period, they have established deeper relationships than the entire time we were with the team," Terence and Ingrid affirmed.
Today, Terence, Ingrid, and the Oikos church continue to play and pray with their badminton friends. Every night before and after practice, Terence and Ingrid pray for "just one" person to know the Lord. After that one, they will pray for another one and another one, until the whole world knows.
This story is adapted from a version that originally appeared in Around the Region, the Asia-Pacific regional newsletter. To read the full story, click here.