Offering of Thanks helps make disciples of all nations
by
| 09 Oct 2019
画像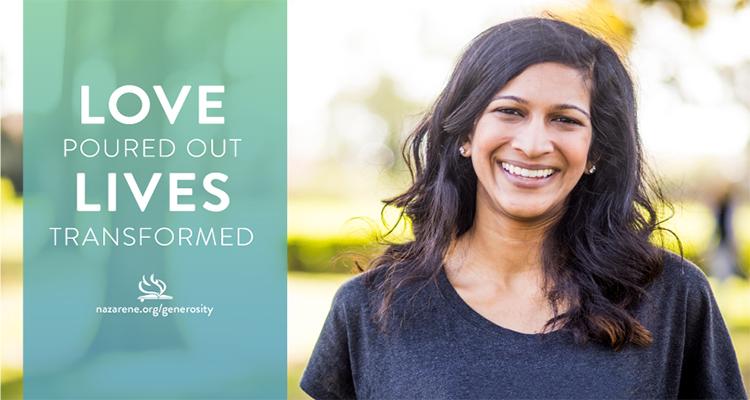 Followers of Christ are all called to be ambassadors of the Kingdom throughout the world. As the global Church of the Nazarene, you are doing exactly that. Not only are you showing Christ's love to your neighbors locally, but you are also showing it to those thousands of miles away.
Pyari* was hungry to know more about God after a local pastor in India shared about Jesus. She began attending Sunday worship services and prayer meetings, eventually accepting Jesus Christ as her Lord and being baptized. At the time, Pyari didn't know how to read or write, but she saved some money and purchased a Bible so she could share with others.
She would sit under a tree near the road where students would walk to school. While seated there, she would call out to one of the students asking for help. "Would you kindly read this aloud for me, please?" Pyari would ask. "I will give you two rupees."
The student read the Bible to her while several other students gathered around to listen to what was being read. Through this strategy, the gospel was shared with her entire village. Pyari still attends every prayer meeting all over the district. If a preacher asks someone to read a passage from the Scripture, she takes the lead to read aloud. "I am so very blessed and encouraged by the life of Pyari," said her local district superintendent
Every time you pray for the church, give to Nazarene Missions, or go on a missions trip, you share Christ's love and help transform lives.
Resources are now available for the upcoming Offering of Thanks for Nazarene Missions. 
The offering website, nazarene.org/generosity, includes promotional materials such as social media graphics, videos, posters, brochures, a PowerPoint graphic, and bulletin inserts to support local churches.